Brian Windhorst and a team of ESPN's Insiders sort out life and the news from in and around the NBA world, including Mike Brown's path of coaching maturation, the NBA's major problem with contract extensions and the matchup between Philadelphia 76ers' Joel Embiid and Brooklyn Nets' Ben Simmons.
---
Just before Mike Brown took over as coach of the Sacramento Kings last summer, he looked up a fact about one of his mentors, Gregg Popovich.
When Popovich became coach of the San Antonio Spurs in 1997, he was a few months shy of his 48th birthday (Pop turns 74 on Saturday — happy early birthday, Pop).
Popovich is now the winningest coach in NBA history.
Brown was only 52. His career was not yet defined. He had time to write a new chapter.
It can be easy to cast head coaches in a certain mold and not appreciate that they mature and develop just like players. That might have happened to Brown over the past eight years. After he was fired by the Cleveland Cavaliers in 2014, the third time in four years he lost a head-coaching job, he was left by the side of the coaching road, repeatedly not considered when jobs opened.
Getting another chance, Brown is now showing he didn't stop growing as a coach.
Once known as one of Popovich's defense-first disciples, he came to Sacramento armed with more experience and more perspective after learning under future Hall of Fame coach Steve Kerr, with whom he won three rings with the Golden State Warriors.
"Steve has an ability to be confident and secure; to be comfortable in his own skin," Brown told ESPN. "It's extremely important to get your team to believe in itself, and it was something I needed to try to install here."
When Brown studied the Kings, he saw they had talent. Often they'd be in position to win games in the fourth quarter, but then their opponent would bully them. The Kings, a losing team with players used to losing, would allow themselves to get pushed around.
Brown recalled conversations he'd had with Randy Bennett, the longtime coach at St. Mary's College who turned a moribund program into an annual NCAA tournament participant. Bennett believed convincing a losing team that it belonged with its opponents was the greatest challenge in his early days.
So Brown didn't come to Sacramento with defensive drills and marathon practices, something players at his previous stops sometimes complained about. He came in teaching the Kings to be confident.
His dominant message was they could win and win now. He showed them they were just as good as most of the teams that were beating them. It was a message instilled from the day he got the job.
"At Golden State, Steve made sure every day there was a message and sometimes having the feel of the room was more important than having a practice," Brown said. "We needed buy-in, but we also needed to believe in ourselves, and we've focused on that more than anything else."
The Kings are perhaps the surprise of the league this season. Coming off a 30-win season and their 16th consecutive playoff miss, they started the week in third place in a changing Western Conference.
There are several statistical reasons for Sacramento's success. Forward Domantas Sabonis, whom the Kings traded for somewhat controversially last season, is having an All-Star-level campaign as a devastatingly efficient scorer and is leading the league in rebounding. Point guard De'Aaron Fox, another serious All-Star candidate, is having the best season of his career and excelling as one of the league's top performers in the clutch. He's third in clutch scoring (averaging 4.7 points per game) and shooting 60% in such situations.
Kevin Huerter, picked up in an offseason trade from the Atlanta Hawks, has been one of the league's best 3-point shooters. And Harrison Barnes, whom some executives expected to be traded last summer, has been a model of consistency. The team is thrilled with the play of rookie forward Keegan Murray, whom they drafted at No. 4 overall after jumping up three spots in the draft lottery.
Keegan Murray gets hot from behind the arc
Keegan Murray knocks down three triples in a 78-second span in the fourth quarter.
But there's no question the Kings are playing with confidence not seen in Sacramento in, well, maybe decades. They are crushing on offense, ranked second in the league behind only the Denver Nuggets in offensive rating, a year after ranking 24th. They play fast and, after a sluggish start, they have been winning the close games.
Brown, the old, cautious, defense-first coach — who once proudly won a playoff series with his team averaging less than 90 points — is leading a breakneck offense with him spending more time encouraging than controlling. His longtime coaching friends in the league can't quite believe it.
The Kings' fans, basking in the brilliant new tradition of lighting a purple beam into the sky after victories, are floating on air.
But Brown still has his Popovich University degree. And the first week of the season Brown became a grandfather. And so while he wants to keep the ride going, he still knows about Popovich's lesson of "appropriate fear" and respecting how fragile success is. But even that concept is one that hasn't been on the Kings' plate in a long time.
"We're having some fun," Brown said. "But we've got a lot of season left."
---
Front-office insider Bobby Marks explains a blind spot in the contract rules that has teams at risk of losing stars … unless something changes:
There's a major issue with NBA's extension rules
There is a reason Toronto Raptors guard Fred VanVleet and Washington Wizards forward Kyle Kuzma are the names being most frequently mentioned leading up to the Feb. 9 NBA trade deadline: The league's current rules for contract extensions are outdated.
Let's look at how we got here:
Under the 2011 collective bargaining agreement, veteran players ink extensions for a total of four seasons — including the years remaining on their existing deals. The starting salary on the new years of the extension was limited to a 7.5% increase over the final year of the existing contract. In addition, only contracts that were originally at least three seasons long could be extended.
In total, only 10 players signed a veteran extension between 2011 and 2017. The Oklahoma City Thunder lost franchise player Kevin Durant for nothing in free agency in part because they were limited in what they could offer in an extension.
Realizing a change was needed, the NBA overhauled the rule with the 2017 CBA. The new rule allows players to extend after the second anniversary of their existing contract, with up to a 20% raise off the prior season's salary (or a 20% increase off the average player salary) and a total of five years (including what is left on their contracts). They also added the supermax extension — veterans who qualify can sign for up to 35% of the cap before they hit the 10-year mark — which likely would have kept Durant in a Thunder uniform.
Since 2017, 58 players have signed veteran extensions (not including supermax or rookie extensions), including Los Angeles Lakers forward LeBron James, twice. Under the 2011 rules, James would not have been allowed to sign either extension.
The staggering number of extensions in the past six seasons suggests the league has solved the problem, but there is still one major issue with the existing extension rules.
Because of the 20% maximum increase in an extension, a player who signs what ends up as a team-friendly contract — like VanVleet (four years, $85 million in 2020) and Kuzma (three years, $39 million in 2020) — is best served by waiting until free agency to sign a new market value deal.
Because the player is waiting to become an unrestricted free agent, his team — in this case the Raptors and Wizards — ends up faced with a dilemma: Wait along with the player and risk losing him for nothing, or trade him before he hits free agency.
The NBA and players' association are in the process of negotiating a new CBA, and there is an easy way to address this issue: Eliminate the 120% increase limit and allow eligible players to extend for the percentage allowed if they were re-signing with their current team as a free agent.
Brian Windhorst recaps the 2022 NBA offseason
Brian Windhorst recaps everything that happened in a wild 2022 NBA offseason.
For example, Jalen Brunson would have been eligible last season to sign a four-year, $138 million extension (25% of the salary cap in 2022-23) with the Dallas Mavericks, instead of the four-year, $55 million extension the Mavericks were limited to offering. Brunson ended up hitting unrestricted free agency and signing a four-year, $104 million contract with the New York Knicks.
While the rules won't change in time to help the Raptors and Wizards with VanVleet and Kuzma, a rule change this summer could avoid this situation coming up next season with the likes of Atlanta Hawks guard Dejounte Murray, Raptors forward O.G. Anunoby, Sacramento Kings big man Domantas Sabonis and Boston Celtics star Jaylen Brown.
Those four players are extension eligible this upcoming offseason, but for far less than what they could earn when they become free agents in 2024.
---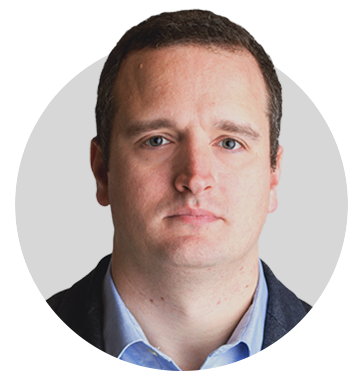 NBA reporter Tim Bontemps details the much-anticipated Wednesday night game at the Wells Fargo Center:
Philly fireworks? Simmons, Embiid go face to face
It has been almost a year since the blockbuster trade that sent James Harden to the Philadelphia 76ers and Ben Simmons to the Brooklyn Nets.
Wednesday's game (7:30 p.m. ET, ESPN) will mark the fourth time the teams have squared off since then, including a preseason game in October, but the first in which Harden and Ben Simmons will face each other. However, the game will continue a trend that has carried through all four meetings with at least one key player sitting out.
Last March, it was Simmons who sat out because of a back issue. In the preseason, Harden and Joel Embiid didn't play in Brooklyn. And, in November, Embiid, Harden and Tyrese Maxey all sat out for various issues.
Wednesday's game will be missing Kevin Durant, who is out because of a sprained MCL in his right knee. There still will be plenty of storylines when these teams take the floor at Wells Fargo Center, the most obvious among them being how — or if — Simmons and Embiid will interact?
This will be the first time Embiid and his former co-star will share the floor. In fact, it'll be the first time they've been on a court together since the infamous Game 7 of the 2021 Eastern Conference semifinals in Philadelphia, when Simmons passed up a wide-open dunk in the closing minutes of the fourth quarter of a game and series the 76ers lost to the Atlanta Hawks.
To spice things up further, with Simmons now playing more as an interior player for the size-challenged Nets, there's a good chance he'll be matched up at different points during the game with Embiid — something every single Philadelphia fan will be hoping to see.
There's also the way both teams are playing. Philadelphia is coming off a 5-0 West Coast trip — one topped off in Sacramento on Saturday with a win despite both Harden and Embiid watching from the sidelines. Brooklyn, meanwhile, has stabilized after losing four straight games without Durant, winning in Utah and Golden State over the weekend.
Both teams will have had at least two days off beforehand, and the Philadelphia crowd should be more than ready for the occasion.
So while the chance to see these teams at full strength will have to wait at least a couple more weeks until they play again in mid-February, Wednesday should still provide plenty of fireworks.