Sunday's NFC Championship features perhaps the most star-studded collection of footballers that any contest has all season.
Both the Philadelphia Eagles and San Francisco 49ers are loaded with talent, and each squad has the record to show for it. Philly began its dominant campaign with a historic 8-0 stretch, while San Francisco hasn't lost a game since October.
With that, "The Herd's" Colin Cowherd counted down the game's top 10 players on Tuesday. Who made the cut?
10. Eagles CB Darius Slay
Colin's thoughts: "Five Pro Bowls in six years. The Eagles were great against the pass and he allowed a 76 passer rating. 'Big Play Slay' — he's a playmaker. There are a lot of good corners, there are not a lot of good corners that are playmakers."
9. 49ers TE George Kittle
Colin's thoughts: "That's how loaded these teams are — George Kittle's at nine. One of two tight ends with 800 receiving yards and 10 receiving TDs. … You could put him at four, and I'd have no argument."
8. 49ers RB Christian McCaffrey
Colin's thoughts: "Christian McCaffrey had over 2,000 scrimmage yards. They are 12-0 since they inserted him into the starting lineup. … He's the Swiss army knife in this league. He can catch, he actually can block a little, he can run. He figured this offense out in about 40 minutes."
7. 49ers LB Fred Warner
Colin's thoughts: "I think [he's] the best linebacker in the league. He's great against the pass, he's great against the run. He has sideline-to-sideline range. He led the Niners in tackles with 130. Second-highest graded linebacker in the league. … He just does everything well."
6. Eagles T Lane Johnson
Colin's thoughts: "He has not allowed a sack in back-to-back years. He's literally far and away the best right tackle in years. He played about 70 percent this weekend and dominated."
5. Eagles WR A.J. Brown
Colin's thoughts: "Difference-maker. Most receiving yards in a year in Eagles franchise history. One of four players with 1,500 receiving yards and 10 TDs in the entire league. … Look at Tennessee's offense when he left. How many receivers could change the direction of a franchise?"
4. Eagles QB Jalen Hurts
Colin's thoughts: "MVP conversation. Fourteen rushing TDs, a dynamic that is hard to defend. Tied for the most rushing TDs by a quarterback in NFL history. Only QB with 30 total TDs and less than 10 picks. So I get all the elevation, running and passing, and I don't get the giveaways — 21-4 over the last 25 games. … You win like that, you're my guy."
3. Eagles C Jason Kelce
Colin's thoughts: "Best center in football. … Two years, only allowed one sack. He's the highest-graded player on the entire Eagles' offense. He's on a short list of the greatest centers in the history of football, and I mean the list is short. … Think about how good Philadelphia's offense is — he's the highest-graded player."
2. 49ers T Trent Williams
Colin's thoughts: "He's the highest-graded player on the Niners' offense. Highest-graded offensive tackle in the league. All you had to do was go watch the Micah Parsons highlights. He engulfed him. … In the history of the Niners, you'll never get a left tackle this good."
1. 49ers DE Nick Bosa
Colin's thoughts: "Defensive Player of the Year. Virtually unblockable. … For a guy his size, does he have any body fat? … Genetically, the Bosas are different. That guy's got like no body fat and weighs 265 or something. It's incredible."
Top stories from FOX Sports:
---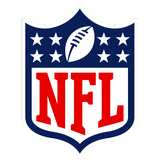 Get more from National Football League Follow your favorites to get information about games, news and more
---
---