EAST RUTHERFORD, N.J. — Joe Schoen was always honest about the mess he inherited when he was hired by the Giants one year ago. It's why his expectations were always modest for the first year.
"I think it goes back to my opening press conference," the Giants GM said on Monday. "The question was, 'What's a successful season?' We wanted to see progress.
"I think you saw that throughout the season."
Now everyone is going to want to see more.
It is unavoidable that the bar will be raised for Schoen and the Giants after their impressive 9-7-1 season came to an end with a "crash landing," as coach Briand Daboll called it, in a 38-7 loss in the divisional playoffs in Philadelphia on Saturday night. Just getting to the postseason exceeded almost everyone's expectations. They will be expected to do it again in 2023.
Divisional round grades for each team
Colin Cowherd hands out grades for all eight teams, including the Cowboys, Giants and Chiefs.
But whether they can depends on what Schoen does next. The Giants right now are projected to have about $54 million in salary cap space this offseason, according to OverTheCap.com. But that number doesn't include their franchise quarterback or their talented running back, who together could easily consume more than half of that. They have other free agents to deal with too, like safety Julian Love and center Jon Feliciano.
They also have a lot of holes to fill if they want to take whatever the next step is in 2023.
First, though, they have to take care of their own business. So here's a look at five key players they have to deal with in the coming months. How they do it will shape how the rest of their offseason goes:
QB Daniel Jones — Co-owner John Mara made it clear that the Giants have found their franchise quarterback, and Schoen said on Monday "We'd like Daniel to be here.". Making sure he doesn't hit free agency is the top offseason priority for the Giants. The only question is how they'll do it, and how much they'll pay.
"We feel like Daniel played well this season," Schoen said. "He's done everything we've asked him to do. There's a business side to it. We haven't gone down that road yet. But we would like to have DJ back.
Their "business" issue is that quarterbacks are expensive. Considering the contract Ryan Tannehill signed in 2020 pays him an average of $29.5 million, and Derek Carr makes an average of $40.5 million on the deal he signed in April, the idea of Jones getting $40 million per season isn't crazy. It might even be likely, considering there are multiple teams hoping a quarterback like him hits free agency and that the franchise tag is expected to be $32.5 million.
The Giants would rather sign him than use the tag on him, according to a source, but it depends on whether they can get him at something close to a reasonable price.
Will Jones be reasonable? "I love this place," he said on Monday. "I want to be here." Of course, he also said he has a "good sense" of what franchise quarterbacks make. And he surely hasn't forgotten that the Giants turned down his $22.4 million fifth-year option last May, daring him to prove his worth this season — which he did.
Daniel Jones still the answer after Giants blowout loss?
Craig Carton decides whether the Giants still have their quarterback in Daniel Jones.
RB Saquon Barkley — The 25-year-old is the most popular player in the franchise and the Giants want him back too, but they appear to have their spending limits. Schoen said he wants Barkley back in 2023 "if it works out." He also wouldn't say how he values running backs in his team-building philosophy.
"Listen, Saquon's done everything we've asked him to do and he's a good football player," Schoen said. "The positional value … we'll get into how we want to build this team and allocate our resources. That's what it comes down to."
The Giants approached Barkley's agents about a contract at the bye week, and according to a source they offered a multi-year deal worth about $12 million per season. "We weren't really that close," Schoen said. "We were off on the value."
Barkley, according to a source, had been hoping for a deal in the Christian McCaffrey range — $16 million per season —but he said on Monday he would be "realistic" though he didn't define what that means.
"I'm not really too concerned about resetting any markets," he said. "I know what I was on pace to do, but having two years filled up with injuries and having a season not performing to the level I know I can perform (last year) doesn't help."
The Giants might not be willing to go far over their bye week offer, especially when they can use the franchise tag on him for just $10.1 million for one year.
DT Dexter Lawrence — They have a little bit of time with their stud defensive tackle because they picked up his fifth-year option for 2023 for $12.4 million. But they'd like to lower that cap number and Schoen was clear that Lawrence has earned a long-term deal.
"Yeah, I would say Dexter has done enough," Schoen said.
The going rate for defensive tackles is somewhere in the range of $17-21 million per year, which is a lot. The Giants think Lawrence, who had 7.5 sacks this season, is worth it but they may have to divert cap room from someplace else. Or they could wait a year and risk his price going way up.
DL Leonard Williams — With a salary cap number of $32.26 million for 2023, Williams is a prime candidate for a pay cut. But will he accept it? He first said "I would probably consider it" on Monday, but then he walked it back and said he'd have to talk to his agent.
Schoen joked that he liked Williams' first answer. Clearly, he knows that cap number — one of the highest for a non-quarterback in the NFL — is just too much for a player who had just 2.5 sacks last season and missed games (five) with injuries for the first time in his career. He's still only 28, but he's no longer the best player on the line
They could cut him as a post-June 1 cut and clear about $18 million in space, though even that would leave $14.3 million in "dead money" on their books. They could restructure his deal, but Schoen doesn't like doing that because it pushes cap hits into future seasons. Ideally, Williams would accept a cut to his $18 million salary, but it's really not at all clear whether he — or his agents — will be OK with that.
'You can't dig yourself out of that hole'
Daryl Johnston and Joe Davis break down the Eagles' impressive victory against the Giants.
S Julian Love — Another player the Giants approached during the bye week about a new contract, so yes, they want him back. But Schoen said they weren't close with him either. His price could be high. Love said on Monday "I think I made a huge impact on this team this year, not just with play but with who I am as a person."
He also added "I have to do the best thing for me" and that he wants to "secure generational wealth" for his family, according to the New York Post.
Safety salaries have exploded in recent years. And while the 24-year-old Love probably won't get the $14 million-plus per year the top ones get, he might command more than $10 million per year on the open market. That possibility will probably drive him to at least test his value in free agency, and that could present a problem for the Giants because of all their other priorities, and with safety Xavier McKinney eligible to negotiate a contract extension this offsesason, too.
Ralph Vacchiano is the NFC East reporter for FOX Sports, covering the Washington Commanders, Philadelphia Eagles and New York Giants. He spent the previous six years covering the Giants and Jets for SNY TV in New York, and before that, 16 years covering the Giants and the NFL for the New York Daily News. Follow him Twitter at @RalphVacchiano.
Top stories from FOX Sports:
FOLLOW
Follow your favorites to personalize your FOX Sports experience
---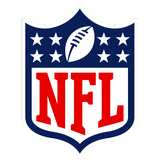 Get more from National Football League Follow your favorites to get information about games, news and more
---
---