The New York Jets acquired veteran signal-caller Aaron Rodgers to bring them back to playoff contention and, they hope, Super Bowl glory. But what should they do about Zach Wilson?
Wilson, the second overall pick in the 2021 NFL Draft, is now No. 2 behind his mentor, Rodgers, on the Jets' depth chart. Four-time league MVP Rodgers, 39, is still very much an effective quarterback and one who recently renegotiated his contract to take a $35 million pay cut and show his multi-year commitment to New York. 
That leaves Wilson in a precarious spot after he was benched midway through the 2022-23 season due in large part to his poor on-field performance. 
Should the Jets keep him as a potential long-term replacement for whenever Rodgers decides to retire, or trade him now and see what they can get in return?
Colin Cowherd is in the latter camp, especially after Wilson impressed while getting the start against the Cleveland Browns in the Hall of Fame Game on Aug. 3, which kicked off the preseason with most first-stringers on both sides sitting out.
"There are three levels of first-round quarterbacks," Cowherd explained. "No. 1, you identify immediately, they're a star. Joe Burrow, Justin Herbert, Patrick Mahomes, Lamar Jackson — everybody in the building knows yeah, that's gonna work.
"The second level is, 'They've got some talent, there's a reason they were taken in the first [round], they may be a franchise guy, [but] not for us. Took us a couple [of] years to figure it out, but they're not our guy. We'll try to move them and salvage the pick. The third is when everybody in the building, mostly, by the end of the first year knows, 'We whiffed.'"
Cowherd says the good news for Wilson and Trey Lance, who was picked one spot behind Wilson in 2021 and has also struggled to pan out with the San Francisco 49ers, is that Cowherd believes they fall more into the second category than the third.
"Wilson's got a beautiful arm," Cowherd said. "He snaps passes off. He makes 40-yard throws looks like they're drag routes. He can really throw it."
[Related: Colin Cowherd on Aaron Rodgers' Jets pay cut: 'I think it's incredibly thoughtful']
Wilson showed off that arm Thursday, going 3-for-5 passing for 65 yards, including a 57-yard touchdown pass to wide receiver Malik Taylor. In Cowherd's opinion, it could not have gone better for the Jets despite ultimately losing 21-16 when the Browns came back after Wilson was removed from the game. 
"They're looking to salvage the pick," Cowherd opined. "What you do is show him off now. I thought Zach Wilson did himself well. Everybody in the league knows he's playing with backups all around him, [but he] looked at ease, easy throws, comfortable, smiling. Next week, instead of giving him five attempts, you give him 12, then 15, then 18. Show him off."
Cowherd is expecting an active midseason trade market in the NFL this season because teams will be looking to tank for a hotly anticipated quarterback class in the 2024 NFL Draft, led by USC's Caleb Williams and North Carolina's Drake Maye. 
But for teams that start at around .500 through the first eight weeks of the season and need a quarterback to win now, Cowherd sees an opportunity for Wilson to get a fresh start and have a career arc like another former Jets quarterback who revived his career with a new team.
"Geno Smith and Ryan Tannehill had great second acts," Cowherd said. "Everybody bailed on Geno Smith. The world bailed on Ryan Tannehill. I got news for you — Zach Wilson throws a better ball than Ryan Tannehill and Geno Smith. He [has] got a great arm. He is what they call an easy thrower. So you try to salvage the pick, you set him up for success.
"[There's] no pressure on him in New York, it's Aaron's job. [Wilson] can come in, work hard and play with the second-team guys. Dominate the preseason, show him off."
Cowherd believes Wilson is still capable of being a franchise quarterback as well — just not with the Jets.
"Now, salvage him," Cowherd said. "Now, praise him. Now, set him up for success."
FOLLOW
Follow your favorites to personalize your FOX Sports experience
---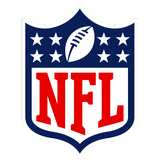 Get more from National Football League Follow your favorites to get information about games, news and more
---