The Netherlands stayed unbeaten in the 2023 FIFA Women's World Cup with a 2-0 victory over South Africa in the round of 16. Though Banyana Banyana — and star forward Thembi Kgatlana in particular — still created plenty of goal opportunities, sterling play by Dutch goalkeeper Daphne Van Domselaar kept South Africa scoreless in the first half, and some defensive adjustments from Dutch coach Andries Jonker limited South Africa's scoring opportunities in the second half.
Offensively, the Netherlands got an early header from star midfielder Jill Roord and Lineth Beerensteyn added a goal in the second half, aided in part by a crucial error from South African goalkeeper Kaylin Swart.
Oranje Leeuwinnen's reward is a quarterfinal date with Spain, which has looked like one of the tournament's best teams, in the quarterfinal (9 p.m. ET Friday on FOX and the FOX Sports App). Midfielder Danielle Van de Donk will miss the next game after receiving her second yellow card of the tournament in the win over South Africa.
So how does the Netherlands line up against the mighty La Roja? The Women's World Cup NOW crew — Jimmy Conrad, Leslie Osborne, Melissa Ortiz and Karina LeBlanc — broke it down.
Osborne: "The biggest thing to highlight is missing Van de Donk. She is an instrumental piece to this Dutch side, both on the offense and defense. She is that connective tissue. She's box-to-box, she has bite and mentality, she's a leader out there. This is a massive loss for this team going into playing a Spanish side that is brilliant. And also, it's going to be a battle of the midfield. Without Van de Donk, you've got [to face] Aitana Bonmati, Jennifer Hermoso, — this is a big player you're missing. In terms of momentum, Spain has the upper hand coming into this game."
Melissa Ortiz and Leslie Osborne give their postgame thoughts on the Netherlands' victory over South Africa | World Cup NOW
Conrad: "Van de Donk was kind of Rose LaVelle-esque on that second yellow card. She missed the ball, tried to pull out of the tackle, but it was a little dirty anyway. As much as I like her bite as well, that bite might have worked against her in this particular instance. … Without her in the midfield, I agree, that gives Spain the edge. Fun fact about Van de Donk, she's actually started Women's World Cup game for Netherlands when they've participated in it. So this will be her first ever time missing a game, and I wonder how that impacts them."
Ortiz: "It's absolutely going to impact them. You saw her today — she is the one, from defensive to offensive transition, she is the one that fights in the midfield. Out of possession, in possession, she is everything. Spain will absolutely have the upper hand because they have such depth on that team. Netherlands with Van de Donk out, they don't have that same depth. 
"Spain has made so many changes already in four matches. Hermoso, who is usually a striker, they put her in the midfield yesterday and it was amazing. It was brilliant. They put Esther Gonzalez up top, Mariona Caldentey didn't even come in [and] she's an incredible winger and creative player. So I think if it's going to be a midfield matchup, it's going to be Spain who will have more fast, witty triangles and combination plays to break through the Netherlands line much easier."
Conrad: "We talked about on the pregame show the lack of speed on the Dutch back line that I think South Africa, I thought, took big advantage of in the first half in particular. If you're playing against Spain, and you drop your back line too deep, it's going to create huge pockets of space between the back line of the Netherlands and the midfield, and that's where Spain can kill you. So I wonder how the Netherlands are going to address that and how Spain will take advantage of it."
LeBlanc: "Even in the game today, I don't think the Dutch were fantastic defensively. That was against a faster team that counter-attacks. A Spanish side that plays 'tiki-taka' football versus 'total soccer' football, part of their job is to control the tempo, and I don't think what [the Netherlands] showed today showed that they're going to be able to break up the rhythm of the Spanish attack and defense. And then getting on the ball right away on turnovers, I have to lean with everybody here and favor Spain. 
"The one thing the Dutch do have — last night I said Spain had not gotten this far before in a tournament, the Dutch have, obviously. They went to the final [in 2019]. That is the one thing that I think gives them an edge. They have that experience. But the Spanish side right now looks like a complete team."
FOLLOW
Follow your favorites to personalize your FOX Sports experience
---
FIFA WORLD CUP WOMEN trending
---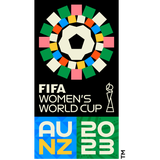 Get more from FIFA Women's World Cup Follow your favorites to get information about games, news and more
---