The 2023-24 NFL season is right around the corner, which means it's time to take a closer look at football's most important position — quarterback.
The Athletic released its annual quarterback tiers and rankings, which are based on a survey of 50 coaches and executives from around the NFL, earlier this week. That prompted FOX Sports' Skip Bayless to share his thoughts.
Bayless took a deep dive into the top two tiers quarterbacks on The Athletic's tiers list and gave his thoughts on each quarterback, including several who he thought were ranked too high.
Let's jump into what Bayless had to say.
TIER ONE
1. Patrick Mahomes, Kansas City Chiefs
2. Joe Burrow, Cincinnati Bengals
Bayless' take: "I have no problem ranking either of these quarterbacks (Mahomes or Burrow) No. 1. I think Burrow [is] a little better, but Patrick is it right now because to the victor goes the spoils. The Chiefs won it all last season, so he should be No. 1 and Burrow should be No. 2."
Bayless' take: "An NFL coordinator says here of Josh Allen, 'I'm not sure [that] he can win your game as a drop-back passer consistently, which is part of the tier one description.' And I agree with that. Not quite sold."
4. Aaron Rodgers, New York Jets
Bayless' take: "The most overhyped, overrated player in all the National Football League, and yet, the critique here is a projection critique. He [is] still in the top tier. An NFC North coach says, 'Tom Brady goes to Tampa Bay. He has more talent around him. He hosts the receivers that his house for throwing sessions. He has a great year. Rodgers goes to the Jets. He has more talent around him. He is clearly more motivated. He was at OTAs, he has been part of the offseason program. It's the same.' No, it's not. That's not going to happen. Tom Brady is in another league as a leader and a clutch player than Aaron bleepin' Rogers."
5. Justin Herbert, Los Angeles Chargers
Bayless' take: "I'm sorry, I didn't see it in college — and I'm still not quite seeing it. I get the talent. … A defensive coordinator says he's a better version of Deshaun Watson. I don't agree. I know Watson has had personal baggage which has weighed him down in recent years, but Justin Herbert is no Deshaun Watson — when Deshaun was Deshaun. 
"The problem is, Justin Herbert had a 27-0 lead at Jacksonville in a playoff game. It was 27-7 at halftime, and it was 30-20 with five minutes to go. They lost the second half 24-3 and lost the game. He had a ho-hum second half. They tried to run the ball. I know they got conservative. I know it wasn't all his fault. I'm just not sure [that] he's that guy."
TIER TWO
6. Jalen Hurts, Philadelphia Eagles
7. Lamar Jackson, Baltimore Ravens
8. Trevor Lawrence, Jacksonville Jaguars
Bayless' take: "Do I think they're better than Dak? Yes, I do. I'll take any of those guys over Dak [Prescott] right here, right now. I'll take Hurts over Dak. I'll take certainly Lamar over Dak. I'll take Trevor Lawrence from what I saw last year — and Trevor beat Dak head to head, obviously, in Jacksonville."
9. Dak Prescott, Dallas Cowboys
Bayless' take: "A defensive coach says Dak always falls short in the end, but he puts up numbers and the coach felt like a lot of the load was on [Prescott] last season. Well, he's the quarterback of America's Team. … I have often said about Rayne Dakota Prescott that he's closer to the fourth-round pick he was than the fourth overall pick that he sometimes plays like. He can put up numbers, and I give Kellen Moore a lot of credit for that, and Moore is obviously now with Justin Herbert and the Chargers.
"I'm fine that Mike McCarthy, once regarded as one of the better play callers in the league … finally doing something. You might as well change your luck, but in the end it's going to come down to just how good is Dak Prescott? He's not bad. He's not great. Can he take you to the promised land? No, he can't unless he has so much help around him that the help, like a rising tide, lifts all boats. … Dak wound up being tied for the NFL lead in interceptions thrown. He was graded the 21st-best quarterback by Pro Football Focus last year."
10. Matthew Stafford, Los Angeles Rams
11. Deshaun Watson, Cleveland Browns 
12. Kirk Cousins, Minnesota Vikings
Bayless' take: "I'll take Dak over Cousins, but that's it."
FOLLOW
Follow your favorites to personalize your FOX Sports experience
---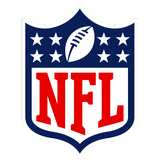 Get more from National Football League Follow your favorites to get information about games, news and more
---