It's always fun to see a team's philosophy shift, and this one is about as drastic as you'll see in Dallas.
Long gone is the annual complaint about the Cowboys' refusal to value the safety position. We've known that for a year or more at this point, but they've now hammered it home with the news that they've signed Malik Hooker to a three-year contract extension worth as much as $24 million. Having just turned 27, the deal should lock Hooker into place with the Cowboys for most of his football prime.
If you're keeping score at home, it's the second major extension signed by a Dallas safety this year. The Cowboys surprised everyone by holding onto Donovan Wilson during free agency by signing him to a three-year, $21 million deal of his own. The guarantees on Hooker's deal are a reported $16.5 million, and Wilson's sit at $13.5 million.
The difference should be striking for anyone who's followed this team in recent years. If you need proof, consider that between 2010-2022, the Cowboys paid their starting safeties roughly $15.3 million in guarantees —  about half what the current unit is guaranteed over the next few years.
Also consider that Jayron Kearse, the emotional leader of this trio, received $5 million in guarantees when he signed last spring. So, if I can do basic math correctly, roughly 77% of the guarantees given to safeties over the last decade-plus have come in the past 15 months.
As much as the lack of spending was widely attributed to former defensive coordinator Rod Marinelli, it feels safe to attribute this shift to the new one. Dan Quinn arrived in Dallas in the spring of 2021, and in the time since the Cowboys have paid three different safeties — two of which arrived here at the same time as he did. And what's even more striking is that of this trio of Kearse, Hooker and Wilson, only Wilson was discovered via the Cowboys' preferred method of the draft.
It's not exactly hard to figure out why, as safety play has been a big part of Quinn's reinvention in Dallas. The Cowboys used dime personnel — that is, six defensive backs — on 22% of their snaps last season, which was fifth-most in the NFL. That allowed all three safeties to play 800+ snaps on the year. 
The reasoning is versatility. Kearse had the fourth-lowest total of missed tackles on the season with four. Both he and Wilson consistently demonstrated their value near the line of scrimmage, as Kearse managed seven tackles for loss to Wilson's league-best 10. If that wasn't enough, Wilson's five sacks led all defensive backs in 2022.
Hooker is the least likely of the three to play in the box, though that's not a bad thing. Pro Football Focus graded him 16th out of 61 eligible safeties in coverage last season, and his three interceptions tied for second-best on the team. And just for the record, his missed tackle percentage of 5.9% was 10th in the league among safeties.
Surely, the bet here is that Hooker will continue to grow into his role as the Cowboys' best option in center field. That was his specialty coming out of Ohio State, and it's why he was picked No. 17 overall in the 2017 NFL Draft. And while injuries might have robbed him of early-career success, he has appeared in 34 of 37 possible games since signing in Dallas.
Perhaps the best part for the Cowboys is the ability to get quantity. The guarantees on both Hooker and Wilson's contracts are less than half of the top of the market. The same goes for the average annual salary. Throw in Kearse's deal, the Cowboys are employing a top-tier safety corps for roughly the same cost of Jamal Adams' signature in Seattle.
Speaking of Kearse, it'll be interesting to see what happens from here. Is the eventual goal to lock all three down for the foreseeable future? Or is the elder statesman the cap casualty, having already allocated so much to the position? The Cowboys have Israel Mukuamu and Markquese Bell as potential young replacements, and the front office has already demonstrated its willingness to use big-time draft picks for the defense's benefit.
However they choose to play it, they've got the foundation of a quality safety corps in place for several more years — which, again, is a shocking thought after the last decade.
A less shocking question that's just as interesting is what this might mean for the rest of the Cowboys' lengthy to-do list. Hooker hadn't been considered a priority to this point in the offseason, because much of the contract speculation has centered around Trevon Diggs, CeeDee Lamb – and, since training camp opened, Zack Martin. 
The Cowboys' perennial All-Pro guard is still a no-show for practice, incurring daily fines of $50,000 while sitting out in search of a better contract. It's hard not to notice some parallels between Martin's ongoing holdout and Ezekiel Elliott's in 2019. Back then, as they waited in vain for Elliott to report to training camp, the Cowboys agreed to extensions with Jaylon Smith and La'el Collins. Team owner and general manager Jerry Jones made it clear at the time that every dollar spent elsewhere was a dollar he didn't have for Elliott.
"There is less pie left," he said after signing Smith. "Make no bones about it. There is less pie."
Obviously, that was an idle threat, as Elliott inked a $90 million extension a few weeks later. But the strategy may still be the same. Hooker is still an ascending young player and worthy of a pay raise. But it's easy to wonder if by signing him the Cowboys are also sending the message that they're open for business – provided you're in camp and on hand to conduct it.
David Helman covers the Dallas Cowboys for FOX Sports. He previously spent nine seasons covering the Cowboys for the team's official website. In 2018, he won a regional Emmy for his role in producing "Dak Prescott: A Family Reunion" about the quarterback's time at Mississippi State. Follow him on Twitter at @davidhelman_.
FOLLOW
Follow your favorites to personalize your FOX Sports experience
---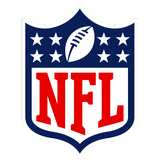 Get more from National Football League Follow your favorites to get information about games, news and more
---