On Thursday evening, news broke of the Bears signing defensive end Yannick Ngakoue to a reported one-year, $10.5 million contract with $10 million guaranteed. It was a long-awaited answer to Chicago's pass-rushing question. They had the money, they had (and probably still have) the need. They have their guy.
But is it enough to move the needle?
Expectations are still pretty low for the Bears' win totals this coming season. General manager Ryan Poles started the process of a total rebuild before last season when both he and head coach Matt Eberflus were hired. There has been a ton of roster turnover since, but armed with plenty of draft and monetary capital this past offseason, Chicago has sent their rebuild into overdrive.
Ngakoue now fills their most glaring hole, but edge rushers are not the Bears' only need. They seemed to have filled out their starters across most positions but still sorely lack depth. This is the key when determining whether Ngakoue impacts their win totals come January of 2024.
If the Bears stay healthy, he likely does. If they don't… well, there's always next year.
Poles has been more transparent than most general managers throughout this process. He telegraphed Ngakoue's potential signing at the start of training camp, emphasizing that it takes two sides working together to get a deal done. He's also been very open about the fact that draft and monetary capital next year is important, because they aren't going to be able to fill every need they have in one offseason. This year is about evaluating whether Justin Fields is their franchise quarterback moving forward. Signing Ngakoue doesn't change that.
But it does help them stay competitive.
In order to get a full and fair assessment on Fields, you have to invest in those immediately around him. The Bears have done that. They brought in wide receiver D.J. Moore to give him a No. 1 target. They shored up the offensive line with the addition of right guard Nate Davis and rookie first-round pick Darnell Wright at right tackle. They added a trusty tight end in Robert Tonyan (and now Marcedes Lewis). But none of that matters if the team is constantly playing from behind because the defense constantly gives up points.
It's hard not to allow touchdowns when you can't get to the quarterback. And that's where Ngakoue comes in. 
As a team, the Bears had just 20 sacks last season. Safety Jaquan Brisker led Chicago with four. Only 10.5 sacks came from defensive linemen. Ngakoue had 9.5 sacks last year himself. He's never had less than eight in a given season.
If Ngakoue can come up with eight this year, that will go a long way in helping the Bears limit opponents. Ngakoue will lead a group that includes free-agent acquisition DeMarcus Walker, fourth-year player Trevis Gipson, Dominique Robinson and even Rasheem Green. Ngakoue is the purest and most proven pass rusher in that group but if the Bears can also get a push from their deep (but largely unproven) interior rotation, an improvement to 30-35 sacks in 2023 isn't out of the question. 
Will that be enough to win more games? While Vegas doesn't think so, with win totals staying stagnant after the signing of Ngakoue, consider that Chicago played in eight one-score games last season. A few more defensive stops here and there could have absolutely swayed some of those decisions. Add in the fact that the Bears should score more points this season and it not only seems possible, but likely.
Ngakoue is also familiar with the Bears' system. He never played for Eberflus in Indianapolis but the Colts still ran Eberflus' system when Ngakoue was there last year. The Bears' defensive line coach, Travis Smith, was Ngakoue's coach when he was in Las Vegas with the Raiders in 2021. The transition to Chicago should be seamless and immediate.
That and the fact that the Bears had the capital to offer him over $10 million in August likely swayed Ngakoue's decision. In June, he told Sirius XM radio he wanted to play for a contender. By the end of last month, he said on the Jim Rome show that, "Any team in the NFL is an ideal landing spot for me."
Ngakoue is on his sixth team since entering the league and fifth since 2020. He's made $42.7 million in his six-year career. That's nothing to sneeze at, to be sure, but it's also not elite pass-rushing money. Eighteen pass rushers are making over $15 million per year, currently. Ngakoue only ranks 27th now, but this was going to be the best offer he would have received at this stage of the year.
Signing with the Bears made for a seamless transition, the biggest contract he was going to get and the chance to lead a group that could surprise some people this year.
And on the flip side, the Bears signing Ngakoue was just a matter of spending money they already had to further help out their evaluation of Fields while maybe adding a few wins in the process.
The vision is clear. Now we get to see how long it takes to materialize.
Carmen Vitali covers the NFC North for FOX Sports. Carmen had previous stops with The Draft Network and the Tampa Bay Buccaneers. She spent six seasons with the Bucs, including 2020, which added the title of Super Bowl Champion (and boat-parade participant) to her résumé. You can follow Carmen on Twitter at @CarmieV.
FOLLOW
Follow your favorites to personalize your FOX Sports experience
---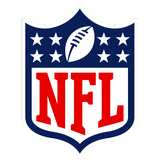 Get more from National Football League Follow your favorites to get information about games, news and more
---