The devaluation of the running back position has reached its crescendo this offseason, with Saquon Barkley, Josh Jacobs and Tony Pollard slapped with franchise tags after ultra-productive seasons. Despite the myth of a meritocracy in the NFL, running backs are now treated like second-class citizens in the marketplace. 
The fallout from the bad deals of Todd Gurley, Le'Veon Bell and Ezekiel Elliott has soured coaches and executives on the idea of paying big bucks to a running back. The combination of dismal production and significant salary cap consequences when the deals went awry forced decision-makers to rethink their long-term commitments to running backs. 
Jonathan Taylor is the latest running back in line to face blatant disrespect in a contract negotiation. The former Pro Bowler (and 2021 Offensive Player of the Year runner-up) is entering the final year of his rookie deal without a long-term deal on the horizon. Although Taylor ranks third in yards from scrimmage (4,643), fourth in rushing yards (3,841) and fourth in touchdowns (36) since entering the league in 2020, the Colts have yet to offer their star runner a deal that rewards him for his work as an elite playmaker at the position. 
The Colts have seemingly dismissed their star's talents, as evidenced by owner Jim Irsay's recent comments on the contract squabble. 
"If I die tonight and Jonathan Taylor is out of the league, no one's gonna miss us," Irsay said, per James Boyd of The Athletic. "The league goes on. We know that. The National Football [League] rolls on. It doesn't matter who comes and who goes, and it's a privilege to be a part of it."
Whoa! While those words are undoubtedly harsh at first glance, the owner expresses a sentiment many executives and coaches share around the league. Running backs are viewed as disposable commodities easily replaced by serviceable players acquired as late-round picks or street free agents. 
[Related: Jim Irsay's tweet adds tension to Colts' contract stalemate with Jonathan Taylor]
As a scout in the 2000s, I attended plenty of meetings with executives, scouts and coaches discussing how to approach the running back position. At the time, it was still regarded as one of the marquee positions in the game, with the 2005 NFL Draft ranking as the high-water mark with three runners (Ronnie Brown, second; Cedric Benson, fourth; and Cadillac Williams, fifth) coming off the board within the first five picks of the draft. 
During my tenure with the Carolina Panthers, General Manager Marty Hurney and head coach John Fox believed in selecting talented runners early in the draft and giving them a heavy workload throughout their rookie contracts before drafting their eventual replacement in the last year of the deal. In theory, we wanted to draft an elite running back early and ride him until the wheels fell off before replacing him with a younger, cheaper option when the bill came due. We did not want to overpay for past accomplishments when the wear and tear from a heavy workload would likely result in declining production during the second contract. 
Although the team did not adhere to a traditional succession plan with the newcomer replacing the incumbent, the Panthers' dynamic duos (Stephen Davis-DeShaun Foster, Foster-DeAngelo Williams, Williams-Jonathan Stewart) featured a collection of early round selections forming productive tandems for a team that routinely competed for NFC supremacy. 
Fox told the scouting staff that a talented rotation in the backfield was essential to winning in an ultra-physical league, and that one back couldn't carry the load as a workhorse over a 16-game season. He believed in a running back-by-committee approach, but he wanted a pair of potential RB1s in the backfield to split the duties instead of a collection of designated role players sharing responsibilities. 
Though the shared workload would seemingly diminish each runner's market value, the Panthers did not mind paying big bucks to their running backs, with Williams and Stewart each inking five-year deals worth $40 million-plus while serving as co-RB1s for the team. 
Fast forward to 2023 and it is hard to imagine a team paying $40 million for a single running back, and there is no way a team would plop down that kind of cash on a second runner in the backfield. Despite the immense value top running backs add to offenses featuring young or mid-level quarterbacks, the market has plummeted for RB1s due to the comparable production posted by journeymen, castoffs and misfits. 
The successes of late-round picks — including Jamaal Williams, Rhamondre Stevenson, Tyler Allgeier, Dameon Pierce and others — have convinced decision-makers that the difference between good and great running backs is not worth the hefty price tag. Therefore, despite their glowing résumés, you are seeing the market crater for veteran runners. 
Miles Sanders signed the biggest deal for a running back in the offseason at four years for $25.4 million. It's a sign that NFL executives are willing to drive a hard bargain at the negotiation table with the league leaning heavily toward a pass-centric focus and with running backs viewed as complementary pieces with short shelf lives. 
"You can get 2,000 yards, and 2,000 yards is great, but everybody else is looking at the carries," said Titans star back Derrick Henry. "You have 380, 400-plus carries, that's the thing everybody looks at. So no matter what we do, it seems like even if we are productive, when it comes to negotiation, it's kind of used against us at that point."
While Barkley, Jacobs and Pollard are deserving of blockbuster deals based on their performance and production, the current free agent market is littered with veterans (Dalvin Cook, Kareem Hunt, Leonard Fournette, Ezekiel Elliott) with comparable résumés who are available at discount prices. In addition, the savvy utilization of the franchise tag enables executives to keep running backs in the fold at team-friendly prices through their prime years. 
Plus, given the significant penalties for holdouts in the new Collective Bargaining Agreement, running backs lack the leverage to force the team's hand at the negotiating table.
As Barkley and Jacobs are discovering in their unsuccessful attempts to land blockbuster deals, the league does not operate as a meritocracy regarding running backs. Even when backs provide exceptional performance and production between the lines, the price tag on long-term extensions must be team-friendly, or a deal will not get done. 
Fair or not, running backs are facing a market correction for a handful of deals gone wrong, and the economic game of supply and demand makes it unlikely to change any time soon. 
Bucky Brooks is an NFL analyst for FOX Sports. He also breaks down the game for NFL Network and as a cohost of the "Moving the Sticks" podcast. Follow him on Twitter @BuckyBrooks.
FOLLOW
Follow your favorites to personalize your FOX Sports experience
---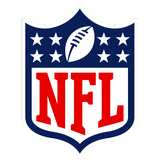 Get more from National Football League Follow your favorites to get information about games, news and more
---