Road wins are brutally hard in conference, regardless of what league or level. And each one needs to be savored.    
That's why it should have come as no shock that Oklahoma State couldn't hold a double-digit lead at Kansas or UConn suffered its first loss at Xavier. When Kansas and Xavier are playing well — and that's always at home for KU and more times than not for the Musketeers at home — it's going to be rare for them to lose.    
So far, a handful of road wins could end up being the best of the season. As we turn to 2023 and into the heart of the conference season, these road wins could also stand out in March as a reason to separate teams in decisions for selections and seedings. 
[College basketball power rankings: A new No. 1 following UConn's first loss]
Here are the 11 best so far, in consultation with KPI (Kevin Pauga's metric site), though I have tweaked a bit of the order:      
1. Alabama 71, Houston 65, Dec. 10: This remains Houston's only loss this season — home, road or neutral. The Cougars will be in position to be a No. 1 seed. This is the win that ultimately could push Alabama to a top-two line seed in March. Houston is the favorite in the American. Alabama is one of the favorites in the SEC.     
2. Houston 69, Virginia 61, Dec. 17: The Cougars followed up the loss at home to Alabama with a road win a week later at Virginia — the Cavaliers' first loss of the season. Virginia has only one other loss, at Miami, which came a few days later. The Cougars limited Virginia to 61 points and proved that they were arguably one of the most resilient teams.      
3. Indiana 81, Xavier 79, Nov. 18: The Hoosiers were at full strength for this road win at Cintas, and it is clearly the best win for Indiana this season. The Hoosiers have since lost to Arizona in Las Vegas and at Kansas as well as at Rutgers. But this win will be the one to stand out in March. Xavier just beat UConn at home and the Musketeers' only other two losses were in Portland to Duke and Gonzaga. There's a good chance Xavier won't lose again at home. Indiana may not get as good a road win in the Big Ten, unless it can knock off Purdue, Michigan State or Illinois.      
4. Penn State 74, Illinois 59, Dec. 10: The Nittany Lions served notice that they are in the thick of the NCAA Tournament bid chase with this true road win in the Big Ten. The win came after Penn State had just lost in double OT at Clemson and at home to Michigan State. Illinois has been inconsistent but not so much at home. This was the Illini's only loss in Champaign so far.     
5. Kansas 95, Missouri 67, Dec. 10: There is no way anyone thought this would be one of the most significant true road wins in the preseason. But here we are with the Tigers a one-loss team after beating Illinois in St. Louis and roasting Kentucky at home. Kansas was already a preseason Final Four and Big 12 favorite. But this non-conference true road win will have shelf-life all season.      
 6. Wake Forest 78, Wisconsin 75, Nov. 29: The Demon Deacons are going to be hanging around the NCAA Tournament bubble all season in large part because of this win and a home Duke W. Wisconsin hasn't lost at home to anyone else thus far. Wake Forest hasn't been close in its other true road games yet. They will get a lot of mileage out of this one.      
[23 in '23: Top college basketball storylines entering the new year]
 7. Alabama 78, Mississippi State 67, Dec. 28: The Tide has proved it can win anywhere, but this was a big-time result for an SEC contender. The Bulldogs have only two losses and this was the first one in Starkville. SEC teams will have a hard time getting Ws at Mississippi State this season.       
 8. Michigan State 67, Penn State 58, Dec. 7: The Spartans played one of the toughest schedules in the country — Gonzaga in San Diego, Kentucky in Indianapolis, Alabama in Portland — but one of the best wins was this one in a true road situation in State College. Road wins will be critical in the quest to win the Big Ten.        
 9. San Diego State 76, UNLV 67, Dec. 31: The Aztecs desperately needed this one. They had lost two games in Maui and a neutral-court game to Saint Mary's, but getting a strong start to the Mountain West against a fellow contender on the road will go a long way toward helping San Diego State in the league and in selections/seeding.      
10. New Mexico 69, Saint Mary's 65, Nov. 30: The Lobos are one of two undefeated teams remaining. This road win early in the season was a true indicator about how good the Lobos could be this season. The Gaels are going to win a slew of games and may only lose one more home game (Gonzaga). Saint Mary's did lose at home to Colorado State, which was a bit of an upset. Still, the Lobos' true road win will carry plenty of weight.      
11. Marquette 68, Villanova 66, Dec. 31: The Wildcats are a possible bubble team. They've got work to do. But holding court at Villanova will probably be their best selling point. Marquette got them in Philadelphia last weekend to continue to improve their resume. Look for this win to grow in significance.
Top stories from FOX Sports:
Andy Katz is a longtime college basketball writer, analyst and host. He can be seen on the Big Ten Network, as well as March Madness and NCAA.com, and he hosts the podcast "March Madness 365." Katz worked at ESPN for nearly two decades and, prior to that, in newspapers for nine years.
---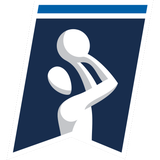 Get more from College Basketball Follow your favorites to get information about games, news and more
---
---