It was Week 12. The Green Bay Packers were 4-8. Quarterback Aaron Rodgers had just suffered a rib injury on top of the broken thumb he was already dealing with on his throwing hand. Green Bay had a 3% chance at the postseason and after losing seven of their last eight, people (including this here author) were calling for the Packers to give their former first-round pick, Jordan Love, a chance to get meaningful game reps for the purposes of evaluating for the future.
But as long as Green Bay was mathematically in it, Rodgers said he would insist on starting.
"As long as we're mathematically alive, I'd like to be out there," Rodgers said all those weeks ago.
See, you can knock Rodgers down, but you can never, ever count him out.
"I had faith," said Rodgers after willing Green Bay to 8-8 on the season Sunday with a 41-17 thrashing against the Minnesota Vikings. "Much like [when we were] 4-6, I think in [2016]. Sometimes you've got to fool yourself a little bit into believing a little bit more. But I definitely had faith. I was going to go down scrapping, for sure. But I do believe in the power of manifestation. And I do believe in momentum. I believe strongly in the force of the mind and when you start to believe something strongly, that some miraculous things can happen."
One home win against the Detroit Lions next weekend and the Packers will have done the miraculous: made the postseason, after all.
Say what you want about Rodgers' hippy, dippy approach to a game we all constantly try to quantify in as many ways as possible. There are many things that go beyond the stat sheet that affect the ultimate outcome. There's experience, like only a 39-year-old quarterback can have. There's familiarity among division opponents. There's a galvanization that happens when all those things converge. Some may just call it belief.
"It just takes one sometimes," said Rodgers. "Strange but when we were sitting at 3-6 and I'm looking at the next three at the time, Tennessee was playing really well. Obviously, Cowboys were playing well. Philly was number one in the league. And I just felt like if we get one of those, we can win the last five and 9-8 was going to get in.
"Now, I didn't really go around saying that because you don't really want to say, 'Hey, we just get one of these next three, you know, we maybe get in the playoffs,' but in my head that's what I was thinking. I felt like we were gonna beat the Bears. Rams at home — good matchup for us. Miami was a wildcard I thought and then last two at home, that'd be winnable. Even though Minnesota has obviously had a really good season. Dome teams in the winter and just the way we've played over the years in December and January, our record is pretty damn good with me starting."
Experience? Check. Familiarity? Check. Belief? You better believe it. Check.
"Now the things you don't count on: Keisean Nixon," Rodgers continued. "Knew he was talented, but maybe didn't see him as a gamebreaker."
Nixon returned a kickoff 105 yards for a touchdown against the Vikings on Sunday. And even then, it didn't seem all that surprising. There was a widespread belief after being nearly there so many times over the last few games that Nixon would eventually break one off.
"Christian Watson," said Rodgers. "At 3-6, he wasn't a big part of the offense."
Over the last seven games, Watson has scored eight touchdowns and solidified himself as a legitimate threat. So much so, that even when he only has a couple of catches, like he did against Minnesota, his presence was still valuable enough to take some of the defense's attention.
All of those pleasant surprises only strengthened the validity of what Rodgers told himself, turning what started as a little bit of a lie, into the truth. How's that for manifestation?
"And then in the end, love of the game," said Rodgers. "That's why we play this game for incredible runs and moments and special things coming together. When it's all said and done, it's the moments and it's the way you made people feel that I think last and when you can spark a little bit of hope. That's pretty special to be a part of that momentum. Regardless what happens next week, the fact that we came back from 4-8 and put ourselves in position to make the playoffs is pretty special."
You can knock Rodgers down, but you can never, ever count him out.
To make things feel perhaps even more predestined, everything outside of the Packers' control has also gone their way.
"I felt like we're going to win the game the whole time," said Rodgers on Sunday. "I felt like, you know, this is our day and things have been happening for us the last few weeks, exactly as we need them to happen. And that's the mindset that I've had the entire time that there's some destiny involved with this and it's just on us to go out and fulfill that."
That included a Cleveland Browns win over the Washington Commanders on Sunday. That was all the outside help the Packers needed at this point. Even in Week 16, the Lions lost to the Carolina Panthers, the New York Giants lost to the Vikings, the Commanders lost to the San Francisco 49ers and the Seattle Seahawks lost to the Kansas City Chiefs. It cleared up a cluttered NFC hunt and paved the way for the Packers.
"I know not many people in that locker room and definitely not many of you people believed we'd be sitting here at 8-8 with control of our own destiny going into week 18," Rodgers smiled at the podium on Sunday. "We've all seen some of the commentary outside as we went from 4-8 to 5-8 to 6-8 and nobody's worried about the Packers and blah blah blah blah blah. Now what are they gonna say?"
The same thing they've always said, Aaron.
They can knock you down, but they can never, ever count you out. 
Carmen Vitali covers the NFC North for FOX Sports. Carmen had previous stops with The Draft Network and the Tampa Bay Buccaneers. She spent six seasons with the Bucs, including 2020, which added the title of Super Bowl Champion (and boat-parade participant) to her résumé. You can follow Carmen on Twitter at @CarmieV.
FOLLOW
Follow your favorites to personalize your FOX Sports experience
---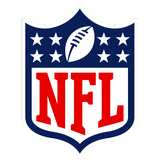 Get more from National Football League Follow your favorites to get information about games, news and more
---
---