Week 17 of the NFL season continues Sunday with a jam-packed slate — and we've got you covered from start to finish!
The playoff picture will come into clearer focus in the penultimate week of the regular season, as several teams look to finally punch their postseason tickets.
Here are the top plays from Sunday!
New Orleans Saints at Philadelphia Eagles
Taysom time
The Eagles knew it was coming. They also couldn't do anything about it. Saints Swiss Army knife Taysom Hill took the snap out of the shotgun before barrelign into the end zone for the game's opening score.  
Eagles arrive
Down 13-3, Eagles quarterback Gardner Minshew connected with wide receiver A.J. Brown, who ran around the Saints defense for a 78-yard touchdown. 
Cleveland Browns at Washington Commanders
Pick of the litter
Offense has been hard to come by between the Browns and Commanders, as quarterbacks Deshaun Watson and Carson Wentz continue to struggle. Cleveland safety Grant Delpit isn't helping that cause, intercepting a downfield heave from Wentz for his team's second takeaway of the day.
Browns retake lead
Washington put together a 21-play touchdown drive – yes, a 21-play touchdown drive – in the second quarter. Cleveland regained the lead, though, on its first possession of the second half. 
Watson hit wide receiver Amari Cooper to move the chains. The wideout then eluded a tackle and ran to the end zone for a 46-yard score.
Beginning to click
Cleveland scored another touchdown on its next possession, as Watson hit wide receiver Donovan Peoples-Jones for a 13-yard score. The Browns took a 17-7 lead.
Carolina Panthers at Tampa Bay Buccaneers
A new day for Darnold?
Sam Darnold has looked like a different quarterback down the stretch this season. That continued in the first quarter Sunday, as he linked up with Tommy Tremble for a 17-yard TD.
What a throw!
Darnold hit wide receiver D.J. Moore for a 24-yard touchdown, giving the Panthers a 14-0 lead midway through the second quarter.
Back in it
Down two scores, quarterback Tom Brady hooked up with wide receiver Mike Evans for a 63-yard touchdown, pulling Tampa Bay to within one score.
Carolina up two scores
After blocking a field goal, Carolina put together a seven-play touchdown drive that ended with Darnold hitting wide receiver Shi Smith for a 19-yard score. The Panthers took a 21-10 lead.
Chicago Bears at Detroit Lions
Swift moves
The Bears and Lions are locked in a back-and-forth affair. D'Andre Swift is the latest to strike, scampering for a 17-yard scoring run to give Detroit a 14-10 lead in the second quarter.
Lions offense rolling
Later in the second quarter, Lions quarterback Jared Goff and tight end Brock Wright hooked up on a 9-yard touchdown, their second scoring connection of the game. Detroit took a 21-10 lead.
Huge lead
Detroit scored a touchdown on the opening possession of the second half, and punched it in again on its next drive. Goff hit Swift, who ran the completion into the end zone for a 21-yard touchdown. The Lions took a 38-10 lead.
Arizona Cardinals at Atlanta Falcons
Here comes the McBride
Rookie tight end Trey McBride has emerged as a pleasant surprise in recent weeks for the Cardinals. On Sunday, he scored his first career TD.
Birds on the ground
Running back Tyler Allgeier punched in Atlanta's first touchdown, and Cordarrelle Patterson knocked in its second on the ground in the closing minutes of the first half.
Miami Dolphins at New England Patriots
Bubble up!
Tyreek Hill turning this backward pass into a touchdown was impressive. But his celebration was even more so.
Making it work
Under duress, quarterback Teddy Bridgewater was able to get the ball out to running back Raheem Mostert for a touchdown. Miami took its first lead of the game.
Costly mistake
Bridgewater was intercepted by Kyle Duggar, who sliced and diced his way into the end zone after the pick. New England missed the extra point, however.
Denver Broncos at Kansas City Chiefs
Mahomes hits … Mahomes
Isiah Pacheco got the Chiefs on the board with a short TD run. But the big highlight early came courtesy of Patrick Mahomes (with an assist from the Broncos defense). The presumptive MVP inadvertently completed a pass to himself and, sure enough, turned it into a 6-yard gain.
Russ runs it in
Wilson took off for a 16-yard score, the Broncos' first touchdown of the game.
KC TD
Kansas City got the lead back on the ensuing possession when Mahomes hit running back Jerick McKinnon for a 6-yard score.
Jacksonville Jaguars at Houston Texans
Jaguar speed
Once Travis Etienne broke through the second level, he was gone. His 62-yard TD helped Jacksonville build a quick 14-0 lead.
Ouch!
Texans quarterback Davis Mills had the ball knocked out of his possession, and Jaguars cornerback Tyson Campbell picked up and ran the loose ball into the end zone. Jacksonville took a 21-0 lead.
Indianapolis Colts at New York Giants
Dimes and dashes
Daniel Jones has already thrown a pair of TD passes. But his best play was this 13-yard run. It appeared to go for more, but he stepped out of bounds. Either way, it set up New York's second score.
Later!
After Jones hit wide receiver Isaiah Hodgins for New York's second touchdown, safety Landon Collins intercepted Colts quarterback Nick Foles' pass and ran the pick back for a touchdown.
Running away
Jones ran in an 18-yard touchdown early in the third quarter, giving the Giants a 31-3 lead.
Stay tuned for updates!
COMING UP:
San Francisco 49ers at Las Vegas Raiders (4:05 p.m. ET, FOX)
New York Jets at Seattle Seahawks (4:05 p.m. ET, FOX)
Minnesota Vikings at Green Bay Packers (4:25 p.m. ET)
Los Angeles Rams at Los Angeles Chargers (4:25 p.m. ET)
Pittsburgh Steelers at Baltimore Ravens (8:20 p.m ET)
---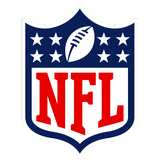 Get more from National Football League Follow your favorites to get information about games, news and more
---
---