CONCORD, N.C. — Jimmie Johnson is supposed to be in France today. Instead, he's in North Carolina.
The seven-time Cup champion had to delay his trip after the Coca-Cola 600 was rescheduled because of rain to Monday afternoon at Charlotte Motor Speedway.
This isn't a frustrating delay of a vacation. It actually is part of a packed racing couple of weeks for Johnson, who was scheduled to do simulator training Wednesday for rookie drivers in the 24 Hours of Le Mans.
"The reason I need to arrive early is to run in their simulator and learn their procedures and protocols," Johnson said. "It's much different than anything else I've done before."
Looking for more NASCAR content? Sign up for the FOX Sports NASCAR Newsletter with Bob Pockrass! 
It's been that kind of frustrating year for Johnson, his first as a co-owner of Legacy Motor Club and a year that should be highlighted by racing in the world's most famous endurance event in France. He is working with race officials to get in their simulator either later Wednesday, Thursday or Friday.
Johnson will drive NASCAR's "Garage 56" entry, a modified Next Gen car designed by Chevrolet and Hendrick Motorsports. Race organizers set aside Garage 56 at Le Mans for a car that introduces new technology, and the new NASCAR car (debuted in 2022) is the entry for the June 10-11 race.
Co-driving with Johnson will be former Formula 1 champion Jenson Button and sports-car ace Mike Rockenfeller. 
When he "retired" from NASCAR racing following the 2020 season, Johnson said he wanted to race in big events, that as a seven-time Cup champion, why not do everything he can to challenge himself as well as experience what motorsports has to offer?
After two years of IndyCar racing, Johnson is doing a part-time NASCAR Cup schedule and the 24 Hours of Le Mans this season.
"There's this great excitement in the back of my mind that I know I'm going to jump on a plane Monday or Tuesday and fly across the pond and get into it," Johnson said Saturday. "It's just really exciting, but with so many unknowns. It's hard to really quantify what I'm going to go embark on."
Johnson's busy schedule
Jimmie Johnson discusses the challenges and excitement of owning a team in NASCAR and preparing for 24 Hours of Le Mans.
Take the last part of that quote — "It's just really exciting, but with so many unknowns, it's hard to really quantify what I'm going to embark on" — and that possibly could also describe what Johnson felt last November when he made a different type of announcement.
Johnson became a minority owner in what was then Petty GMS Racing. Since then, he has led much of the marketing efforts of the team, rebranding it to Legacy Motor Club and spearheading a move after this season from Chevrolet — the brand that he was aligned with throughout his NASCAR career — to Toyota starting in 2024.
On the track, the organization has struggled. Erik Jones is 25th in the standings with two top-10s this year while rookie Noah Gragson sits 32nd in the standings with just one top-20 finish.
"I'm excited, invigorated, exhausted — all of it," Johnson said. "It has been a really exciting adventure that I've embarked on here, to learn from [team principal owner] Maury Gallagher, to be a part of this great team and learn from everyone that I'm surrounded by. 
"I'm in a whole new element here and it's very exciting to be in a new element. At the same time, there are some foundational pieces coming together, decisions that we're making, that will really help the team grow in the future."
Johnson believes that the bigger, deeper teams have been able to make advances on the Next Gen car that his organization has not. He hopes the switch to Toyota next year closes that gap, in part because the team will get information straight from the manufacturer while Legacy currently gets Chevrolet information that is passed through Richard Childress Racing as part of Legacy's alliance with RCR.
'Excitement for what our future holds'
Jimmie Johnson discusses his excitement for the big changes coming to Legacy Motor Club.
"The big teams are really capitalizing on the assets they have to become stronger," Johnson said. "I think there's a bit of a gap separating through the field that we're now starting to see.
"I mention that just trying to paint a picture of the ever-changing environment that we're chasing. With all the changes we've had as a team through the offseason and changes that are out in front of us, especially through this coming offseason, there's just a lot of work and a lot going on."
Drivers becoming owners has been a little bit of a trend as of late. Denny Hamlin said he has it a little easier than Johnson because Hamlin drives for Joe Gibbs Racing but co-owns 23XI Racing, which has an alliance from JGR.
"I think it is a little bit easier to assess when my team struggles because I know I have all the information on what our team is running and what we are doing, and so my first question is how far off the reservation are you guys when it comes to that," Hamlin said.
Hamlin's team struggled in its first year but has won races in each of the last two seasons.
"When you have an alliance with a team like Joe Gibbs Racing that is usually strong, week-in and week-out, it forces you to look in the mirror when you're not performing," Hamlin said.
"But if you do it on your own, there is a lot of questions and speculation about what could or could not be wrong."
Johnson, an 83-time winner in the Cup Series, obviously has those questions and can hear the speculation.
"I wish that we had some stronger performances and maybe a little more consistent with results than where we are — if I was to wish for something," Johnson said. "But I can't ask for anything more from the effort and energy put into the program. Everybody is doing an incredible job."
Johnson admits the frustrations can change depending on whether he is wearing his driver hat or his owner hat.
But Johnson loves a challenge and as a leader, he will try to stay positive.
"There's been a lot of work, but a lot of excitement and a lot of fun," he said. "I truly feel like I'm a part of something that's really going to be a force in the future of NASCAR."
Thinking Out Loud
While NASCAR has a no-testing policy, the medical evaluation test that a driver can do after being injured is something that continues to be a good thing.
Alex Bowman did one to test his back last week. His team got two sets of tires and two hours on-track. It was at a track (North Wilkesboro) that they won't race at again this year, so there should be little competitive advantage.
And while laps are laps and Hendrick maybe learned something in the test, the benefits outweigh any tick of help it could give to one organization.
Drivers — who put their lives on the line every weekend — deserve to have the test so they have the confidence and knowledge that they are well enough to race. 
In The News
—Alex Bowman was cleared to race and granted a waiver by NASCAR to have missed three races because of a broken back and remain playoff eligible. Bowman, who broke his T-3 vertebra in a sprint-car accident in April, was allowed to do a NASCAR-approved medical evaluation test Tuesday, where he made 170 laps at North Wilkesboro Speedway.
–RFK Racing announced a multiyear sponsorship from BlueForge Alliance, the non-profit through the U.S. Navy's Submarine Industrial Base program that promotes jobs in the industry through its BuildSubmarines website. The deal includes 10 races this year and 18 races in 2024 spread across both of the team's drivers (Brad Keselowski and Chris Buescher).
–Jeffrey Earnhardt has a new crew chief in the Xfinity Series in veteran Gene Nead, who will crew chief the car Earnhardt drives at Alpha Prime Racing. Michael Groves remains with the team as Earnhardt's car chief.
Social Spotlight
Stat of the Day
For the first time in 64 years, qualifying for the 600-mile Cup race at Charlotte was canceled because of rain.
They Said It
"Someday I'll get back to [sprint-car racing], but as a guy that's sat on the couch more in the last eight months than not, probably smart if I give my day job a little alone time for a bit." —Alex Bowman on his future as a sprint-car driving following his accident.
Bob Pockrass covers NASCAR for FOX Sports. He has spent decades covering motorsports, including the past 30 Daytona 500s, with stints at ESPN, Sporting News, NASCAR Scene magazine and The (Daytona Beach) News-Journal. Follow him on Twitter @bobpockrass, and sign up for the FOX Sports NASCAR Newsletter with Bob Pockrass.
Top NASCAR stories from FOX Sports:
FOLLOW
Follow your favorites to personalize your FOX Sports experience
---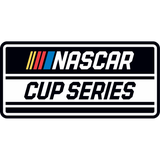 Get more from NASCAR Cup Series Follow your favorites to get information about games, news and more
---