INDIANAPOLIS — Right now, it appears likely Bryce Young will be the first quarterback selected in this year's NFL Draft.
But C.J. Stroud, Will Levis and Anthony Richardson still have two months to change everyone's minds. 
The next three quarterbacks on this year's draft chart began to state their cases Friday morning during their media interviews at the NFL scouting combine. And all four players sounded pretty confident that they belonged at the head of their class.
Stroud, the Ohio State quarterback, declared himself "the best player in college football two years in a row." Richardson, out of Florida, vowed "I will be one of the greats." And Levis, the Penn State transfer who played the last two years at Kentucky, declared his "cannon" arm is the best the NFL has seen in years.
They were all quite the departure from Young, the humble Alabama quarterback who was "just happy to be here, honestly" and said "it's an honor for me to be able to be selected by whatever team takes a chance on me." Of course, he's probably not the one who needs to convince NFL teams of where he deserves to be drafted.
Stroud, Richardson and Levis, though, clearly feel the need to show teams they've got top-of-the-draft, franchise-quarterback talent and potential, too.
So, do they?
"You know, beauty is in the eye of the beholder," said Indianapolis Colts GM Chris Ballard. "I think everybody's going to see each guy for the strengths and weaknesses of what they see and how they fit their team. But it's a good group." 
It is a very good group — so good that some around the NFL think there's at least the potential that all four of them will be selected in the top 10. Young, despite his alarmingly small frame (listed in college at 6-foot, 194 pounds, with an official measurement coming soon!) is still most likely to be the first one taken. But the other three have plenty to offer, too: 
Ohio State QB C.J. Stroud
The 21-year-old certainly comes across as the most confident quarterback in this draft. Not only did he claim he was the best player in college football the last two years, but he said he would've won back-to-back Heisman Trophies if his team hadn't lost to Michigan both seasons. He also compared himself to Michael Vick, Deshaun Watson and Joe Burrow.
And that's just now. There's apparently more to come.
"I have a lot more to get better at," he said. "Honestly, I think I haven't even touched my potential yet."
That's saying a lot, because Stroud did have a heck of a college career. He completed nearly 70% of his passes for 8,123 yards with 85 touchdowns and just 12 interceptions in 25 starts over two seasons. There's no doubt he has the size (6-3, 215) and the arm strength to succeed in the NFL. And he's proven to be accurate with his throws — or "a ball-placement specialist" as he said.
Stroud also said his receivers will love him because "I throw guys open. That's something that I think is rare. In the league, guys aren't wide open. You have to throw them that way because separation's not always going to be there."
Bryce Young vs C.J. Stroud: Who is the best QB in the NFL Draft?
Fox Sports' RJ Young and Rob Rang discuss the top QBs available in the NFL Draft.
So what can't he do? Scouts don't seem to see a lot of holes in his game, especially when it comes to his passing ability. Maybe the biggest knock on him is that he's not very mobile — or at least he hasn't been. He ran only 80 times for 136 yards in his career with the Buckeyes.
Of course, running is something he's pretty confident he can do, too.
"To be honest, I didn't do it a lot in college. I feel like I should have," he said. "That's something I do regret. And that's something I plan to fix. I'll show them my athleticism. I've done it before, but since people don't think I can do it, I'm going to do it again."
In terms of raw athletic ability, there may not be a better quarterback — or more exciting prospect — in the draft than the 6-4, 232-pound Richardson. He has drawn comparisons from scouts at the combine to every big, mobile, NFL quarterback, including Cam Newton and Josh Allen.
He also is often labeled a "project quarterback".
Said Richardson: "I don't even know what that means."
"I guess teams already know I have room to grow," he added. "They see sparks in me. I see that in myself, too."
Right now, though, those sparks are more about potential than production. He was a dynamic runner for the Gators last season (103 carries, 654 yards, 9 touchdowns), but a questionable passer (2,549 yards, 17 touchdowns, 9 interceptions). His completion percentage was also alarmingly low (53.8%).
Maybe more alarming, though, was his answer on Friday morning when asked about that: "I can definitely get better at delivering the ball," he said, "but I also can't catch every pass."
And when he was asked about criticism that his passes are just thrown too hard for his receivers to handle, he said "I don't care if somebody complains about me throwing hard. They better catch it."
Imagine how that will play with a veteran receiver in an NFL locker room.
That seemed to spotlight another worry about Richardson — that he's inexperienced and immature, and may need some time to develop. One scout told FOX Sports "He might be the best player in the draft — if you're willing to wait for it. He could take a while." And while everyone seems to be mesmerized by his talent, he's clearly got plenty of questions to answer over the next two months, too.
Anthony Richardson and Quentin Johnston headline RJ Young's freaks list at the NFL Combine
Fox Sports' RJ Young lists his top five most athletic players at the 2023 NFL Combine.
"I think if I was in the quarterback market, I would be wanting to talk to his coaches, I would want to talk to his teammates," said Bills GM Brandon Beane. "What is his preparation? How bad does he want it? What is he on game day? Is he building guys up? Is he taking responsibility for the mistakes he makes?"
The good news for Richardson is that he seems to be generally regarded as a good kid with a strong work ethic. He also made it clear he's motivated to fulfill whatever his potential is.
"I want to be a legend," he said. "I want to be like Patrick Mahomes. I want to be like Tom Brady. I want to be one of the greats. I will be one of the greats. I'm willing to work that hard."
Kentucky QB Will Levis
Some top quarterbacks choose not to throw during the combine workouts, so they can wait until a more comfortable situation at their school's Pro Day. Levis decided to throw this week, and for a very good reason.
"Because I've got a cannon," he said. "I'm going to show it off."
Indeed, that cannon of an arm is the biggest selling point for this 6-3, 232-pound quarterback, who has an arm that has drawn comparisons to Buffalo's Josh Allen, widely regarded as having the strongest arm in the NFL. In fact, Levis' scouting report reads just like Allen's once did: Able to make every throw, but inconsistent and sometimes inaccurate.
His college numbers, like Allen's, were underwhelming — 5,323 yards, 65.7 completion percentage, 43 touchdowns, 23 interceptions in 24 starts over two seasons at Kentucky, after transferring from Penn State. But at least he did it in the SEC against some of the best defenses in the NCAA. 
NFL scouts do have plenty of questions about him, like his accuracy on deep throws, his feel for the pocket, and how much of his up-and-down play last season was the result of foot, finger and shoulder injuries that bothered him throughout the year. 
But oh, that arm.
"I think I've got a stronger arm that's come out of any draft class in recent memory," Levis said. 
Who will be the first QB selected in the NFL Draft?
NFL Hall of Fame inductee and former Cleveland Browns OL Joe Thomas shares his thoughts on Alabama QB Bryce Young's height, the Chicago Bears and Kentucky prospect Will Levis.
The chance to draft the next Josh Allen will certainly be tempting, considering how many teams now regret passing on the original in 2018 (Allen was selected seventh and was the third quarterback taken that year). Of course, there's no guarantee that Levis' arm will make him the same kind of quarterback.
Levis certainly believes it will, though. He's got plenty of swagger. Asked what he can bring to whomever drafts him, he said "Right now, I can bring them a championship team."
"My goal is to win more than anybody," he added. "I want to be the greatest of all time. I think you're crazy if you don't think that way."
Ralph Vacchiano is the NFC East reporter for FOX Sports, covering the Washington Commanders, Philadelphia Eagles and New York Giants. He spent the previous six years covering the Giants and Jets for SNY TV in New York, and before that, 16 years covering the Giants and the NFL for the New York Daily News. Follow him Twitter at @RalphVacchiano.
FOLLOW
Follow your favorites to personalize your FOX Sports experience
---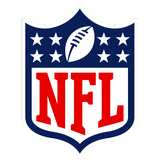 Get more from National Football League Follow your favorites to get information about games, news and more
---