Ravens GM Eric DeCosta was asked at the NFL Combine why the team has missed on recent wide receiver picks at the draft.
His response?
"If I had an answer, that would probably mean I would have some better receivers."
That's not great.
He elaborated by adding: "We're gonna keep swinging. There have been some guys that have been successful players for us that were draft picks. We've never really hit on that All-Pro type of guy, which is disappointing, but it's not for a lack of effort. … It's one of those anomalies that I really can't explain, other than to say that we're not going to stop trying. We're gonna keep swinging and hopefully at one of these points, we're gonna hit the ball out of the park."
This response angered the Ravens' only first-round wide receiver of the last three years, Rashod Bateman, who felt it was a direct shot at his lack of production and ability to stay healthy.
But this is a far bigger issue than just Bateman.
Clearly DeCosta is aware that drafting WRs has been a blind spot for the team. He, or his team, have not been great at scouting WRs. The NFL draft is certainly highly volatile and you never know if a young prospect will pan out. There are far more misses than hits. But some teams hit at a far higher rate on certain positions — or miss at a far higher rate at others.
The Ravens have missed on WRs for years.
Which is why it's so inexcusable for them to have managed their receiver room the way they did during Lamar Jackson's rookie deal.
Over the last three years, the Ravens have ranked 31st in WR spending. And that's with a young QB, who is both on a cheap rookie deal and could use solid veteran receivers to help him develop & gain comfort.
The only Ravens offseason wide-receiver signings over the last three years?
Sammy Watkins (one year, $5 million)
Demarcus Robinson (one year, $1 million)
Chris Moore (one year, $1.7 million)
Only four teams signed fewer WRs in free agency in that span than the Ravens.
Seeing the state of their receiver room and somehow being shocked at how bad it was, the Ravens desperately added has-beens during recent seasons. They signed Dez Bryant on 11/28/20 and DeSean Jackson on 12/6/22. In 11 games played, they totaled 15 receptions between them.
Ravens WR Rashod Bateman calls out GM's comments on drafting receivers
Emmanuel Acho, LeSean McCoy, Joy Taylor, and David Helman discuss Baltimore Ravens WR Rashod Bateman defending Lamar Jackson and firing back at Eric DeCosta's comments on drafting wide receivers.
Baltimore drafted a total of four wide receivers in the last three years: Rashod Bateman, Tylan Wallace, Devin Duvernay and James Proche.
Although they've done virtually nothing in free agency to acquire WRs, their draft capital spent on wide receivers ranks outside the top-10 the last three years in total.
How did these drafted wide receivers perform?
The expected points added per reception delivered by the Ravens' drafted wide receivers ranks 25th among the 32 NFL teams.
Eric DeCosta was correct; they have missed on the position in the draft. One common counterpoint: "the Ravens are a running team." But that hasn't been true for several years.
In 2019 and 2020, yes, the Ravens were the second-most run-heavy team in neutral situations.
But over the last two seasons, the Ravens have a top-10 pass rate in neutral situations with Lamar behind center.
Lamar's receiving corps during that time has been one of the worst in the entire NFL. Thankfully he has TE Mark Andrews. But be it lack of spending, poor drafting or injuries (as some WRs have complained about publicly), Jackson has been put in an offense that hasn't helped him as a passer.
As Lamar has gained experience, Baltimore transitioned over the last two years (in small part due to RB injuries) to a team ranking top-10 in pass rate.
It won't get any easier to build a receiver group while paying a QB as much as Lamar deserves.
But the inability to do so when the window was open the last several years is an organizational failure.
Warren Sharp is an NFL analyst for FOX Sports. He is the founder of Sharp Football Analysis and has worked as a consultant for league franchises while also previously contributing to ESPN and The Ringer, among other outlets. He studied engineering before using his statistical acumen to create predictive football models. You can follow Warren on Twitter at @SharpFootball.
Top stories from FOX Sports:
FOLLOW
Follow your favorites to personalize your FOX Sports experience
---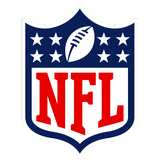 Get more from National Football League Follow your favorites to get information about games, news and more
---