Not only have the San Francisco 49ers been one of the top teams in the NFL over the past two seasons — reaching the NFC championship game in back-to-back seasons — they also have been tops in another category in recent years: developing minority head coaches and NFL front-office executives.
The league installed a new rule to motivate teams to develop minority coaches and executives in 2020, rewarding any team with two third-round compensatory picks if a minority candidate was hired away from their franchise to become another team's head coach or GM. If a team has candidates hired away for both positions, it receives three total picks.
Since its inception, five San Francisco candidates have been hired away for head coaching or general manager positions. By the end of the 2024 draft, they will have received a league-high eight third-round compensatory picks in return for losing those hires.
"I try to hire people that I've worked with that are prepared for it and fortunately, that's worked out well for me," San Francisco head coach Kyle Shanahan said about the league's minority hiring issues when asked three years ago. "I've got a Muslim coordinator; we've got a Black coordinator. We have a lesbian on our staff. We have everything and it's not just to show people that we're trying to be diverse. It's just because I've been around these people, and they are really good at what they do. We can't win without these people and that's just how it works out."
The 49ers received five third-round compensatory picks for nurturing personnel executive Martin Mayhew, now the general manager of the Washington Commanders, along with New York Jets head coach Robert Saleh and Miami Dolphins head coach Mike McDaniel.
This year, San Francisco is on track to receive three more third-round compensatory selections for personnel executive Ran Carthon, now the general manager of the Tennessee Titans, and new Houston Texans head coach DeMeco Ryans this offseason.
Five other teams have been awarded a total of 10 compensatory picks since 2020.
"Honestly, I think it's a couple things," Carthon told NBC Sports. "It's a winning culture, a winning program, so it starts there. But I think John and Kyle are intentional. And when they put you in a position, it fosters growth. You don't just get ceremonial titles in San Francisco. They allow you to build your role, to help you. And then they get out of the way, let you do your job and grow in a way that allows you, when these opportunities come, you're prepared for them."
Added Ryan, "Everybody feels like they're a part of what we're doing here. That's the reason why the organization has been so successful. It's just built with the right people in mind. When you have good people, you can do really good things. And that's what we've done here."
NFL agent Don Yee, who represents quarterback Jimmy Garoppolo, sees the 49ers having a winning approach to personnel and roster development. San Francisco currently has two former Black NFL head coaches on the coaching staff in defensive coordinator Steve Wilks and running backs/assistant head coach Anthony Lynn.
"I respect very much their style of football, simply because in today's NFL in my view, it's a little bit of an outlier how they execute," Yee said. "The coaches that are there benefit from the winning, as well as the unique display of football they put on. So that makes their coaches stand out a little more. And if you're an owner or a general manager looking to hire a coach who can put on that type of football, that's a little distinct in the NFL these days, then that's the place you are going to look."
"Kyle has a very high degree of confidence," added Yee. "He's also good at coaching his coaches, which is an underrated talent. And Kyle is also support(ed by) people like John [Lynch] and [49ers owner] Jed York, who allow him a lot of latitude to coach his coaches."
It's been two decades since NFL owners established the Rooney Rule in 2003, named after Dan Rooney, the late owner of the Pittsburgh Steelers. Initially, the policy required each team with a head coaching vacancy to interview at least one or more diverse candidates before making a new hire.
The Rooney Rule has been expanded over the years to include general manager and front office positions, along with coordinator and quarterback coach roles.
While San Francisco has set an example the NFL can point to for successfully developing minority head coaching and executive candidates, the league still has a lot of work to do.
After reaching an NFL high of minority head coaches in 2017, the league hired just one Black head coach to fill five head coaching vacancies during the last hiring cycle this offseason.
Currently, the league has just three Black head coaches among the 32 teams. Nearly 60 percent of the league's players identify as Black.
However, the NFL has a league-high eight black general managers. The league also has five Black team presidents, including the NFL's first Black female team president, the Raiders' Sandra Douglass Morgan.
The league also is dealing with a racial discrimination lawsuit filed by former Miami Dolphins head coach Brian Flores, now the defensive coordinator of the Minnesota Vikings, which includes Wilks and current USFL head coach Ray Horton.
Houston Texans & DeMeco Ryans agree to 6-year deal to become new HC
Emmanuel Acho, LeSean McCoy, Joy Taylor, and David Helman discuss DeMeco Ryans agreeing to a six-year deal to become the Houston Texans' new head coach. Joy says she loves the hire because Ryans has a blank slate to reinvent the organization.
"We had a number of other programs that we've put in that I think are going to product long-term results," NFL commissioner Roger Goodell said during Super Bowl week. "Now, we all want short-term results, but it's important to have it be sustainable for the future, and we believe diversity makes us stronger.
"It's about attracting the best talent and giving them the best opportunity to be successful. To me, that's the core of what we do. We want the changes to be really fundamental, sound and sustainable."
Eric D. Williams has reported on the NFL for more than a decade, covering the Los Angeles Rams for Sports Illustrated, the Los Angeles Chargers for ESPN and the Seattle Seahawks for the Tacoma News Tribune. Follow him on Twitter at @eric_d_williams.
Top stories from FOX Sports:
FOLLOW
Follow your favorites to personalize your FOX Sports experience
---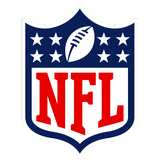 Get more from National Football League Follow your favorites to get information about games, news and more
---