INDIANAPOLIS — Houston Texans general manager Nick Caserio didn't feed the media beast during his NFL Scouting Combine press conference on Tuesday. 
There were no juicy quotes, no eye-popping revelations about what Houston might do with the No. 2 overall pick in the 2023 NFL Draft. In many ways, what he offered was a word salad — hypotheticals of what could happen with teams in the draft and free agency, and the factors that drive those outcomes. 
Within it, though, there was insight on how the Texans might approach their top pick, one of the most consequential in the draft. 
Here are a couple of predictions for Houston based on his comments:
Texans will model Eagles' Jalen Hurts blueprint to QB success
Asked about the quarterbacks in this year's draft, Caserio pointed to the Eagles as being a strong example of a franchise zeroing in on the qualities it holds in highest regard with signal-callers and constructing the team from there. 
He noted how Philadelphia built its entire offense around what Hurts did well, utilizing RPOs and his legs. Hurts became a Pro Bowler this past season, finished second in MVP voting to Patrick Mahomes and guided his team to a Super Bowl appearance.
So that could be how the Texans address their offense this spring: build around the quarterback's skill set. Houston is expected to select its hopeful signal-caller of the future with the No. 2 pick, which could be Alabama's Bryce Young or Ohio State's C.J. Stroud, after struggles from Davis Mills last season.  
New coach DeMeco Ryans said at his introductory press conference earlier this month that he wants a run-first offense that's also balanced. That vision figures to be married with the quarterback's strengths. 
"Really, what you want to do with every player on your team is, 'what do they do well? What are the things that we can give them to do well and give them the best opportunity?' So that's really the focus," Caserio said. "It's not one size fits all. So, you have to figure out what you value and what's most important and then build your team accordingly. And then give that player the opportunity to go out there and perform. Don't ask him to do something that, quite frankly, he doesn't do well." 
DeMeco heads to Houston
The SPEAK crew discuss DeMeco Ryans agreeing to a 6-year deal to become the Texans new head coach.
Houston will stand pat at No. 2 overall 
Caserio said generally speaking, teams probably have three or four players that they're comfortable selecting when they're on the clock in the draft. So if the team ahead of you takes one of those individuals, in theory, that team should still have two to three guys it really likes. 
The Texans general manager did acknowledge the obvious: that teams aren't always comfortable with the group of players that may be in front it and try to move up as a result. But with Houston having the second overall pick in the draft, chances are high the team will be happy with the prospects still on the board.  
There has been some speculation that Houston may attempt to move up to No. 1, securing first picking of the quarterbacks. But to do so, the Texans would likely have to give up the second and 12th pick (acquired from the Browns in the Deshaun Watson trade last spring) as part of a package. Would that be worth it when they already have a strong standing in the draft? 
"I think we're focused on the Texans," Caserio said. "We're not necessarily worried about what the teams around us are doing. I mean, you're cognizant of that, but ultimately, you have to be prepared to pick wherever you're going to pick and then be prepared to pick whatever player. … You just try to make decisions that are in the best interest of your team and situation."
Ben Arthur is the AFC South reporter for FOX Sports. He previously worked for The Tennessean/USA TODAY Network, where he was the Titans beat writer for a year and a half. He covered the Seattle Seahawks for SeattlePI.com for three seasons (2018-20) prior to moving to Tennessee. You can follow Ben on Twitter at @benyarthur.
Top stories from FOX Sports:
FOLLOW
Follow your favorites to personalize your FOX Sports experience
---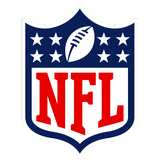 Get more from National Football League Follow your favorites to get information about games, news and more
---