Mac Jones had a rough 2022 season, and his teammate, Devin McCourty, did what he could to stop the criticism and speculation surrounding the New England Patriots quarterback.
McCourty appeared on NFL Network's "Good Morning Football" on Monday and fielded questions about Jones' standing with the Patriots. With the QB dealing with an ankle injury and turnover on the offensive staff (from Josh McDaniels to Matt Patricia), Jones played 14 games and completed 65.2% of his passes for 2,997 yards, 14 touchdowns and 11 interceptions. New England missed the playoffs.
When compared to Jones' numbers from 2021 (67.6%, 3,801 passing yards, 22 TDs, 13 INTs), the 2022 season was a clear regression year.
But McCourty made it clear that he and the Patriots are not giving up on Jones.
"They know the future is Mac Jones," McCourty said. "And I'm excited for this guy this year because now you get Billy O'Brien coming in as the offensive coordinator — great success, has done well everywhere he's been offensively. He gets to come in and now work with Mac. He's gonna have stability around him."
McCourty added: "I think he's the future of New England. Any doubts? I think you're wrong."
Amid instability in 2022, Jones watched rookie quarterback Bailey Zappe jump into the starting role for a few games while Jones dealt with his ankle injury. Zappe played well, particularly against the Cleveland Browns in Week 6, when Zappe put up 309 passing yards and two touchdowns. After that performance, coach Bill Belichick would not say publicly that Jones would be the uncontested starter upon his return. Belichick also seemed to put Jones on a short leash in his initial return from the ankle injury — apparently benching the quarterback after an early interception in Week 7. 
Between Zappe's solid play and Jones' erratic performances, the Patriots seemed to be in a quarterback controversy. New England, however, stuck with Jones from Week 8 to the end of the season — not putting Zappe into games at any point.
Eventually, Jones said he wanted to be coached harder. A team source told me that coaches were instructed not to be too hard on Jones in an effort to protect him from being too critical of himself. There was an issue in 2021 with Jones struggling after getting yelled at, per the source. That source also suggested, in hindsight, it might have been a mistake to go easy on the quarterback.
And then there were reports of tension between Jones and the team. I reported, for example, that Jones' camp was upset with how the team handled his return from injury. Jones was also visibly upset with his coaches during games, with the quarterback making clear displays of frustration. MMQB's Albert Breer reported that Jones rubbed Belichick the wrong way by seeking additional, out-of-house coaching help during the 2022 season. 
Mac Jones went behind Bill Belichick's back?
FOX Sports NFL analyst Eric Mangini joins Colin Cowherd to discuss reports that Mac Jones went behind Bill Belichick's back last season to try and "fix" the Patriots' struggling offense.
McCourty addressed that reporting on Monday.
"'Sources say Mac Jones rubbing people the wrong way.' Who? Did he rub somebody the wrong way in a meeting? Probably," McCourty said. "Have people left a meeting and said, 'Man, Dev's an a-hole today?' … Mac came into a leadership role as a quarterback, and he speaks to what he thinks. He speaks about, 'Hey man, I don't like this play. I want to do this.'"
When done correctly, Belichick embraces feedback from his players. He gives his captains the freedom to nix plays.
"What people don't always understand — in our locker room — Bill pushes that. If you don't want something, we're in the captain's meeting every week," McCourty said. "[Bill says,] 'If you don't like something, tell us. We'll throw it out.'"
McCourty explained why Belichick is so open to scrapping plays that players don't think are working.
"I hate when a call comes in and I'm like, 'Hey, fellas, I know we hate this call, but the call is XYZ.' No one wants to be out there with that," McCourty said. "So I think Mac has all the intangibles and things that you want in a quarterback."
McCourty added that he thinks Jones will show "true growth" this year under a seasoned coordinator like O'Brien. To accomplish that, the Patriots' skill players will also need to help the young QB.
Mac Jones talks earning respect from Pats fans
Mac Jones has pledged to earn back the respect of the locker room and the fans. Craig Carton tells Geoff Schwartz whether he believes the Patriots can turn it around with a more focused Jones.
McCourty said he hopes the team will bring back receiving-yards leader Jakobi Meyers, a pending free agent. The Patriots safety also said he thinks "the team is going to go get another guy to be a receiver." Of course, their options are limited in terms of big-name wideouts, with Meyers being among the top free-agent options. It would also be surprising if the team went for a receiver with a high draft pick, given the Patriots selected Tyquan Thornton in the second round in 2021.
But Belichick has a way of exhausting every avenue to improve his team. New England also has plenty of salary cap space (approximately $34 million). And if the team is, indeed, bought-in on Jones, the Patriots will seek opportunities to keep building out an arsenal of playmakers to support him. 
McCourty might have laid out exactly how the Patriots feel about Jones. Belichick can confirm McCourty's comments by sidestepping the available quarterbacks and buying into the playmakers to elevate Jones.
Prior to joining FOX Sports as the AFC East reporter, Henry McKenna spent seven years covering the Patriots for USA TODAY Sports Media Group and Boston Globe Media. Follow him on Twitter at @McKennAnalysis.
Top stories from FOX Sports:
FOLLOW
Follow your favorites to personalize your FOX Sports experience
---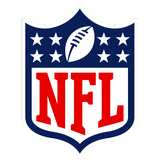 Get more from National Football League Follow your favorites to get information about games, news and more
---