There is a widely-held philosophy in the NFL that has only increased in recent years — spend a high draft pick on a running back at your own peril. But Texas star Bijan Robinson may become the latest running back to buck that trend in the 2023 NFL Draft.
"[He is] the most consistently highly graded player in the draft," NFL Network's Daniel Jeremiah said Friday in one of his annual pre-draft teleconferences. "Everybody says that Bijan Robinson is not only the best running back in this class, he is one of the five best players in this class. He is elite."
Many NFL teams have running backs who are key parts of their success, but several of those players were drafted after the first round. Reigning rushing leader Josh Jacobs was a late first-round pick by the Raiders in 2019, but the two players after him in total yards gained — Derrick Henry and Nick Chubb — were both second-round picks by the Titans and Browns, respectively. Miles Sanders, who finished fifth in the NFL in total rushing yards and helped the Eagles reach the Super Bowl last season, was a second-round pick in the 2019 draft.
That begs the question of how highly Robinson will be drafted. Only five running backs have been drafted in the top 10 over the past decade, and four of them grew into superstars on their rookie deals — Todd Gurley (10th overall to the Rams in 2015), Ezekiel Elliott (fourth overall to the Cowboys in 2016), Christian McCaffrey (eighth overall to the Panthers in 2017) and Saquon Barkley (second overall to the Giants in 2018). Leonard Fournette, who went fourth overall to the Jaguars in 2017, is the exception.
But could Robinson join that elite group? Jeremiah thinks so.
"If he were to go in the top 10, he would not get laughs around the league because people know how good this guy is," Jeremiah said. "So I just don't know where to put him. You look at all the different needs that these teams have. 
"My philosophy on running backs is I don't mind taking a running back in the first round, as long as your team is ready to win right now."
It is worth noting that Elliott, Fournette and McCaffrey all made the playoffs in their rookie seasons. But the teams that drafted them all struggled to varying degrees after that, in large part because of other roster issues that they chose not to address when drafting a running back so highly. Of that group of five, only Gurley in 2018 reached a Super Bowl with the team that drafted him. 
Teams also have to take into account the relatively short career span that running backs tend to have. Gurley is already retired after taking his last NFL snap at age 26, and the 27-year-old Elliott is clearly on the downslope of his career following a rough 2022. Jeremiah himself suggested Robinson to the Buccaneers in a recent mock draft as a replacement for Fournette, who also struggled last season amid dealing with injuries .
[Dez Bryant, CeeDee Lamb defend Ezekiel Elliott against detractors]
Yet Robinson just might be worth that heavy investment. He earned Heisman Trophy votes in 2022 after a stellar year in which he averaged 6.1 yards per carry, notched 1,894 total yards of offense and scored 20 touchdowns.
"Backs with Robinson's prototypical build and power are typically not also blessed with remarkable vision, patience and elusiveness," FOX Sports analyst Rob Rang wrote recently. "That is the combination that makes Robinson the rare runner worthy of early-first-round consideration."
[2023 NFL Draft RB prospect rankings: Bijan Robinson stands out in deep class]
Still, Jeremiah admits that even his contacts inside the league have no idea where Robinson will ultimately end up being taken in the 2023 draft, which kicks off April 27. 
"I want to have all of his carries over that five-year period count and help push towards a championship," Jeremiah said. "To take a big-time running back like that and your team stinks, you're going to waste his prime and it's not going to do anything for you. 
"That's the conundrum there with Bijan Robinson. He is, no doubt about it to me, he is one of the premier, premier players in the draft."
More on the NFL Draft:
FOLLOW
Follow your favorites to personalize your FOX Sports experience
---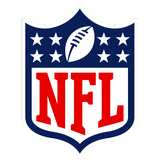 Get more from National Football League Follow your favorites to get information about games, news and more
---