FOX Sports' 26-and-under power rankings are a new spin on the classic prospect rankings. Yes, prospects are important, but with all the game-changing young talent already in the bigs, farm systems alone can't tell the whole story. So we're diving deep into every single MLB club, ranking them all by the players in an organization entering their age-26 season or younger — from the bigs to the farm. Each weekday through March 24, we'll count down from last to first. 
No. 22 Milwaukee Brewers
26-and-under total score: 14
From 2002 to 2005, the Brewers struck consistent gold atop the MLB Draft, using first-round picks on future All-Stars in Prince Fielder, Rickie Weeks and Ryan Braun. This trio represented a formidable offensive foundation which helped propel Milwaukee out of the depths of the NL Central basement they occupied so consistently at the start of the century. They made a couple postseason appearances and a whole lot of memories, but that core eventually fell apart without much to show for it. 
In the post-Fielder/Braun Era, the Brewers have built winning teams with a much heavier focus on pitching and how it's deployed by their mastermind manager Craig Counsell, as well as one gigantic trade for an MVP in Christian Yelich. While a return to the World Series has continued to elude them, Milwaukee has remained a safe bet to compete at or near the top of the NL Central for several years now. 
The Brewers have done an excellent job of establishing a baseline of success and competence, but they've struggled to build a roster with a sky-high ceiling since 2018, in large part to the regression of Yelich. Barring a return to superstar form for Yelich, their ability to ascend to the upper echelon of legitimate World Series contenders will depend heavily on the development of the next wave of young players, particularly on the position player side.
Big-league position players: 5 (out of 10)
The Brewers have struggled to find success with hitters at the top of the draft over the past decade the way they did in the early 2000s. Jake Gatewood (41st overall in 2014) and Corey Ray (fifth overall in 2016) were huge whiffs, while Keston Hiura (ninth overall in 2017) has shown flashes in his MLB opportunities but has been seriously limited by his, well, huge whiffs. Outfielder Garrett Mitchell (20th overall in 2020) and infielder Brice Turang (21st overall in 2018) appear ready to contribute at the big league-level in 2023 but neither looks like an impact player as things stand.   
Fortunately, Milwaukee has done well on the trade market, notably utilizing one of its bigger draft hits in Trent Grisham to acquire a core piece in Luis Urías, who has established himself as a 2-3 WAR player capable of playing multiple infield positions. More recently, the Brewers weaseling their way into the Sean Murphy trade and landing an All-Star catcher in William Contreras for basically just Esteury Ruiz — who wasn't projected to start in the big leagues for them anyway — is one of the more shocking transactional achievements in recent memory. 
Whether or not they can turn Contreras into a competent catcher remains to be seen, but the bat alone is one that should immediately slot into the middle of the lineup and provide a critical infusion of young talent into this offense. Two other offseason additions — Abraham Toro and Owen Miller — offer versatility in various bench roles. 
Big-league pitchers: 4 (out of 10)
The remarkable success stories of Corbin Burnes and Brandon Woodruff — former fourth- and 11th-round picks, respectively — should serve as a crucial reminder that the Brewers are more than capable of developing impact pitching from places you least expect it. But as things stand, there are no other young pitchers on the current MLB roster that look like future aces on the level of Burnes and Woodruff. 
Aaron Ashby, a 24-year-old lefty with legitimate swing-and-miss stuff, appeared to be the likeliest candidate to take that next step but was recently shut down with a shoulder injury that could cost him a good chunk of the 2023 season. Bryse Wilson was acquired this offseason and had prospect buzz earlier in his career but now projects as more of a back-end innings eater. The same can be said about 2019 first-round pick Ethan Small. Rule 5 pick Gus Varland was plucked from the Dodgers' system after struggling to harness his command at Double-A the past two seasons. We'll see if he can stick in the Brewers' bullpen all year long. 
It's worth noting, Milwaukee boasts one of the more notable cases of a high-profile player just missing the age-cutoff for evaluation, as Freddy Peralta turns 27 on June 6 deeming him barely ineligible for consideration. With his inclusion, this group would certainly score higher. 
Prospect position players: 4 (out of 5)
The first two picks of the 2022 MLB Draft are among the most impressive amateur talents we've seen in quite some time in shortstop Jackson Holliday and outfielder Druw Jones, each the son of a former MLB star. While Holliday and Jones were busy finishing up their senior years of high school leading up to the draft, an outfielder named Jackson Chourio — stunningly younger than both Holliday and Jones — was in the midst of one of the more remarkable minor-league seasons we've ever seen. 
Just a year removed from signing for a $1.8M bonus out of Venezuela, Chourio hit .288/.342/.538 in 99 games across three levels as the youngest player in every league he played in, reaching Double-A by the end of the season. 
In recent years, we've been lucky enough to witness several international prospects skyrocket their way through the minors in similar fashion en route to immediate big-league stardom, from Juan Soto to Wander Franco to Julio Rodríguez, among others. The upper minors are a far tougher test than the A-ball level Chourio torched with ease — let alone the big leagues — so we may want to hold our horses. But generally, if you're this good this young, you're a damn good bet to be a future star, and that's a ridiculously exciting development for Brewers fans.
Even beyond Chourio, the outfield depth in this system is a significant strength, with both Sal Frelick and Joey Wiemer reaching Triple-A in 2022. Frelick and Wiemer offer similar levels of impact potential via two dramatically different profiles. The left-handed hitting Frelick offers excellent speed, defense and contact ability in a smaller package, while the hulking Wiemer produces ridiculous exit velocities and extra-base power from the right side along with surprisingly similar top-end speed to Frelick. 
Tyler Black is another rising outfield bat with one of the more polished pure hit tools in all of minor-league baseball, albeit with limited power. Eric Brown, an ultra-athletic shortstop with significant offensive upside, was Milwaukee's first-round pick in 2022. He's the one infield prospect to know. 
Prospect pitchers: 1 (out of 5)
Though this organization has a strong reputation for getting the most out of its pitchers no matter their draft slot or prospect list pedigree, the current crop of minor-league arms is undeniably thin. The headliner and most likely to contribute in the near future is lefty Robert Gasser, acquired from San Diego as part of the Josh Hader trade. 
Gasser has had a circuitous route to prospect-dom, starting his collegiate career with a 7.05 ERA as a freshman at New Mexico before transferring to Delta College in California and earning national pitcher of the year honors. He then transferred back to Division-I, spending two seasons at Houston before ultimately being taken 71st overall by the Padres in the 2021 draft. The 23-year-old southpaw made 27 starts across three different MiLB levels in 2022, reaching Triple-A and racking up 172 strikeouts in just 137 innings. His profile still smells more like back-end than frontline starter, but he's a good bet to debut at some point in 2023. 
Beyond Gasser, 2022 second-round pick Jacob Misiorowski and 22-year-old fireballer Abner Uribe each have some of the nastiest pure stuff in all of minor-league baseball yet little to no track record of throwing strikes consistently. Both are decent bets to reach the big leagues in some form eventually, though more likely in a relief capacity. It's possible Milwaukee has another Burnes-type breakout lurking in the minors, but it's hard to pinpoint who the candidates are for such a development at this stage.
Jordan Shusterman is half of @CespedesBBQ and a baseball writer for FOX Sports. He has covered baseball for his entire adult life, most notably for MLB.com, DAZN and The Ringer. He's a Mariners fan living in the Eastern Time Zone, which means he loves a good 10 p.m. first pitch. You can follow him on Twitter @j_shusterman_. 
More Baseball from FOX Sports:
Top stories from FOX Sports:
---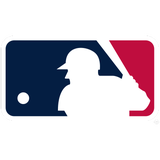 Get more from Major League Baseball Follow your favorites to get information about games, news and more
---
---