Dave Canales admits the last time he called plays wasn't at the NFL or even the college level, but in 2005 as the junior varsity coach at Carson High in California.
The 41-year-old will do so this fall for the Buccaneers as their new offensive coordinator, after 13 years as a Seahawks assistant under Pete Carroll, but he's optimistic he can handle a challenge he's been working toward for years.
"I know that I'm going to take some lumps and have to learn my lessons along the way, but I'll learn quick," he said Wednesday, speaking with reporters for the first time in his new job. "I am a quick study. I have guys with playcalling experience on this staff and I'm going to lean on them, bounce ideas off of them and packaging things. I really do respect that part of it. It's something that I am really excited about. I really have been chomping at the bit just trying to get an opportunity."
Canales coached under three offensive coordinators in Seattle and learned from each in terms of not only offensive scheme and playcalling, but the best way to help players understand an offense and why it works. His biggest influence, however, is Carroll, who he started with at USC in 2009 and has worked with for all of his tenure in Seattle.
[Who is Dave Canales? Doug Baldwin says Bucs are 'lucky to have him']
"What I saw firsthand, which kind of became ingrained in who I am with my football DNA, was a real toughness and style of how we play," he said. "Training the staff, training the players in the critical variables that help us win games."
Carroll, in a statement released through the Seahawks, had praise for Canales as someone who brought energy to his coaching staff and learned from everyone around him to get to where he is today.
"He understands the game," Carroll said. "It comes easy to him, and he has a brilliant mind about offense, scheme, approach, and principle … He is one of the young guys that's really at the cutting edge of it all and he understands all of the new game. He always stays abreast and studies what goes on in college football. He has a great awareness of the growth of the game and how it has changed over the years."
Canales has only one quarterback under contract for 2023 right now, in 2021 second-round pick Kyle Trask, who has been the Bucs' No. 3 passer the last two years behind Tom Brady and Blaine Gabbert. Tampa Bay will sign a veteran to compete for the job this fall — perhaps someone much like Geno Smith was a year ago — but Canales is encouraged by what he's seen of Trask.
"I really liked him coming out (of college)," Canales said. "If you look at some of the skill position players he had there, Kyle Pitts, Kadarius Toney, who had the big return in the Super Bowl, Dameon Pierce. He was able to distribute, and the thing we're going to help Kyle continue to build on here is to just be a point guard. Point guards don't have to be the one that scores all the points. You just distribute. Play on time, get the ball out of your hands. Life's better that way when you do that. You've got these bears chasing you. If you don't like bears chasing you, then get rid of the ham."
Brady talks future
Tom Brady looks back on some of his greatest achievements following his retirement announcement.
Canales said his offense will start with protecting the ball and focusing on limiting turnovers and mistakes. He points to new running backs coach Skip Peete, who spent the last three years in the same role with the Cowboys, who had zero fumbles lost by their running backs in all of last season.
His first priority is rewriting the Bucs' offensive playbook — he uses the phrase "no synonyms" to stress the importance of all coaches and players using the same words and speaking the same language, with new terminology from what he helped create in Seattle. He'll have two top-tier receivers in Mike Evans and Chris Godwin, and will have more of a commitment to the run game after Tampa Bay finished last in the league in yards per game and yards per carry last season. He'll have to evaluate the existing personnel in advance of free agency and the draft, but over the next six months, a new offense will evolve.
"This is not the Seahawks. This is not the Buccaneers of 2022. This is our new team," he said. "What scope can they handle? And then just do a little bit more so that we are not predictable and so that teams cannot just pick us apart."
And if there are concerns about a dropoff in Tampa following the departure of a high-profile quarterback, Canales has been there before. Last year, Seattle trading Russell Wilson to the Broncos had expectations extremely low, and the Seahawks found success with quarterback Geno Smith, winning more games than they had with Wilson in 2021 and returning to the playoffs.
"I think he will do a great job of playcalling," Carroll said. "He has always been around the game to understand how to be innovative, creative, and also be bold and take shots, but yet have the baseline of an attack that gives you a chance to be really good."
The details of what the Bucs do well on offense will develop over the upcoming season — they move forward without Brady at quarterback, trying to offset the inevitable drop-off there and exceed expectations once again.
"There will be days, if they're not fitting the runs right, we'll run the ball 40 times and there will be days where you've got a matchup outside with Mike or Chris Godwin and we're blocking them pretty (well) and we can throw for 400-plus yards," he said. "That's happened in our past in Seattle, as well. It's just like, 'Do whatever it takes to win and above all, take care of the ball'. So, having that balance is critical and it's not about establishing the run, it's about establishing an attacking offense that makes you have to defend the run but also defend the pass. Then that's when you become dangerous."
Greg Auman is FOX Sports' NFC South reporter, covering the Buccaneers, Falcons, Panthers and Saints. He is in his 10th season covering the Bucs and the NFL full-time, having spent time at the Tampa Bay Times and The Athletic. You can follow him on Twitter at @gregauman.  
Top stories from FOX Sports:
FOLLOW
Follow your favorites to personalize your FOX Sports experience
---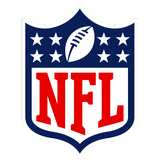 Get more from National Football League Follow your favorites to get information about games, news and more
---
---