Ron Rivera was blunt last season when he was asked why the Washington Commanders seem to have fallen behind everyone else in the NFC East. "Quarterback," was the reason he gave. The other teams had developed one. The Commanders failed.
That's why, as Rivera his fourth season as Washington's head coach, and a critical year with a possible ownership change looming, he's right back where he's always been: Looking for a new quarterback. In the season finale, rookie Sam Howell became the eighth starting quarterback since Rivera was hired.
Maybe he'll be the Opening Day starter next season. Or maybe the Commanders will move on to No. 9.
That decision will loom over everything this offseason, just like it did a year ago when the Commanders' ride on the quarterback carousel landed them on Carson Wentz. And it will determine whether they can rise out of the basement in the suddenly dangerous NFC East, improve on their 8-8-1 record and give Rivera his first winning season since 2017 when he was still in Carolina.
[Commanders land gift in Eric Bieniemy. The reason why raises questions] 
Of course, that's only the biggest of many steps needed to rejuvenate the Commanders. Here's a look at their offseason situation and the key questions and decisions they will face:
Estimated cap space
$8.3 million (per OverTheCap.com). They will likely have another $26.1 million coming when they cut Wentz, and there are several easy ways to cut another $10-15 million more.
Key Free Agents
DT Daron Payne, QB Taylor Heinicke, G Trai Turner, C Tyler Larsen, C Wes Schweitzer, LB Cole Holcomb.
Coaching Carousel
They look like the big winners of the offseason coordinator carousel, landing highly regarded Chiefs offensive coordinator Eric Bieniemy to take over for the embattled Scott Turner. In three years in Washington, Turner's offense never ranked higher than 20th. Meanwhile, Bieniemy was a big part of arguably the best and most consistent offense in football. He left the Chiefs and Patrick Mahomes to get out from under Andy Reid's shadow and for a chance to run an offense himself and call his own plays. Smart play by Rivera waiting for him until the Super Bowl was over.
Nick's too-early NFL Tiers
Nick Wright, Chris Broussard, Kevin Wildes and Greg Jennings reveal the way too-early edition of Nick's NFL Tiers featuring all 32 teams.
Three Biggest Needs
1. Quarterback
It's been their biggest need since Kirk Cousins left after the 2017 season. But don't expect a big free-agent splash or trade this time around. They are "likely" to stick with Howell, a fifth-round pick from last year, Rivera said.
But they will still look to bring in a veteran to back him up and/or compete with him. It won't be Wentz. It could be Heinicke, though he's never felt like a favorite of Rivera. There are a bunch of B- or C-level free-agent QBs, like Baker Mayfield, Sam Darnold or Teddy Bridgewater. A chance to compete with a quarterback who has made just one NFL start will surely be appealing to any of them.
2. Offensive line
Rivera has made it clear that this is the area he wants to upgrade the most. The Commanders' line was inconsistent and injury-prone last season. And their pass blocking was particularly atrocious, giving up 48 sacks — 26 during the generally immobile Wentz's eight games.
They probably need the most help in the interior where Turner is a free agent and where injuries forced them to use three different centers last season. But honestly, an upgrade at either tackle spot would be helpful, too.
3. Cornerback
It was only two offseasons ago that the Commanders gave William Jackson a three-year, $40.5 million contract to be their top cover corner. But he fell out of favor and was dumped in a trade to Pittsburgh in the middle of last season. With him gone, Washington got decent play from Kendall Fuller and Benjamin St-Juste. But the defense had just nine total interceptions — fifth-lowest in the league. Only four came from cornerbacks (three from Fuller). They need a No. 1 corner who has a knack for getting the ball.
Three Key Questions
1. Do they really believe they can win now with Howell at QB?
It's a weird time to go with a raw, young quarterback. Rivera is 61 and probably needs to win to have any chance to keep his job. Bieniemy, the new offensive coordinator, left Mahomes and the Chiefs to show he could run an offense himself and probably can't afford to fail. Howell had one start last season in the finale. Did they see enough there to think he's the guy who can extend their careers?
How much they believe in him will be obvious by the quality of the backup they bring in. If they back him up with someone young, with a lot of starting experience (like Mayfield) it probably shows they're wary. If they back him up with an older player (Andy Dalton) or career backup (Mike White), it would be a sign of faith. It's just hard to know if anyone in the Commanders front office is really sure just how much faith to put in Howell yet.
2. Can they keep DT Daron Payne?
The best thing about the Commanders last season was their third-ranked defense, and the best thing about that defense was the defensive line. They had a terrific pass rush (43 sacks) and a line that was impossible to run on at times. That was especially true up the middle where they had the brick wall of Jonathan Allen and Payne.
Payne, 25, is coming off a career year with 11 sacks, and if he hits free agency he'd be one of the best on the market, probably looking at a deal close to $20 million per year. The Commanders intend to keep him, according to a source, even though it might cost them the $18.9 million franchise tag to do it. Rivera wants his defensive line intact, especially with the hope that defensive end Chase Young will be a healthy addition to it next season.
3. Do they have the players to run Bieniemy's offense?
The only thing weird about the Bieniemy hiring is that Rivera has always made it clear he wants a run-first offense. He believes their strength lies in the 1-2 punch of running backs Brian Robinson and Antonio Gibson, and that they can set up the passing attack.
That, though, has never been the Chiefs' way. They ran a pass-first system, thanks largely to Mahomes. They also used their tight end (Travis Kelce) as a receiver more than anyone. The Commanders don't have a quarterback or tight end like that, of course. They do have a nice receiving trio with Terry McLaurin, Curtis Samuel and Jahan Dotson, but the Robinson-Gibson tandem is still likely their strength.
So will Bieniemy alter his offense to fit the personnel? Or will the Commanders spend the offseason shopping for new personnel?
Commanders hire Bieniemy
Nick Wright, Chris Broussard, Kevin Wildes and Eric Mangini discuss Eric Bieniemy's hiring as Commanders' OC.
Offseason Outlook
They made a splashy acquisition a year ago with Wentz, but this year they may have to go for more quantity than quality. Even if they can manage to clear $40-plus million in cap space, Payne might take half of that, and they'd probably need another $8-10 million to get the kind of second quarterback they want.
The rest would have to go to multiple offensive linemen, a cornerback, and a maybe a few other positions. So they likely won't have the money to dip into the deep end of the free-agent pool—not unless they decide to pass on Payne.
Ralph Vacchiano is the NFC East reporter for FOX Sports, covering the Washington Commanders, Philadelphia Eagles and New York Giants. He spent the previous six years covering the Giants and Jets for SNY TV in New York, and before that, 16 years covering the Giants and the NFL for the New York Daily News. Follow him Twitter at @RalphVacchiano.
Top stories from FOX Sports:
FOLLOW
Follow your favorites to personalize your FOX Sports experience
---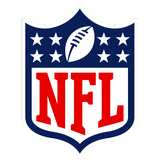 Get more from National Football League Follow your favorites to get information about games, news and more
---
---