It's officially time for the gears to turn.
Every NFL offseason comes in waves, and the Dallas Cowboys are exiting the initial, boring phase of evaluation. It's been a long, tedious month since that 19-12 playoff loss to San Francisco, providing more than enough time to make changes to the coaching staff, assess the personnel and determine a path forward.
Now comes the entertaining part, acting on all that prep work. And there's no better jumping-off point than next week's NFL Combine, where all the league's power brokers will gather within a two-mile radius in downtown Indianapolis.
By day, you can expect Cowboys officials to partake in rules committee hearings, league meetings and sit-downs with agents. By night, various reporters and league tastemakers will seek to glean tidbits of what they intend to do in the coming league year.
It's one of the busiest weeks of the offseason, and it'll say a lot about what the Cowboys intend to do in March in beyond. With that in mind, let's consider some important items on Dallas' to-do list that may get addressed in Indianapolis.
1. Contract Concerns
It's not as sexy as some other items on the agenda, but the Cowboys have to get an idea of the type of cap space they're working with in 2023 — and a big part of that is determining where they can get money back.
The Cowboys are currently projected to be roughly $7 million over the 2023 cap number of $224.8 million, but that's no biggie. As per usual, they can free up tens of millions in cap space by restructuring the deals of franchise mainstays. A click of a button, and guys like Dak Prescott, Zack Martin and Michael Gallup will have new numbers toward the current cap.
Cowboys one big move away
Nick Wright shares his offseason NFL Tiers. He lists the Cowboys, along with the defending-champion Chiefs, as one move away from serious contention in 2023.
Having said that, there are a couple trickier items on the agenda, namely Ezekiel Elliott's contract, and to a smaller degree Tyron Smith's.
Elliott's situation is well known. The veteran running back is due a $10.9 million salary in 2023 despite failing to crack 1,000 yards or rush for 100 yards in a single game last season. He failed to average four yards per carry in any of his last six games of 2022. Part of the reason for that was the emergence of Tony Pollard as a Pro Bowler. We'll get to him later.
To put it bluntly, Elliott's cap hit of $16.7 million is untenable, given the return on investment. He's been a leader and key part of the locker room culture, but the current contract is a non-starter.
Early reports suggest that Elliott is open to a pay cut if it would allow him to stay in Dallas, where he has played his entire career and become a franchise stalwart. But how much of a cut? If the two sides can't agree on a new number, it feels like a safe bet that Elliott will be hitting free agency in the coming weeks.
Will Ezekiel Elliott remain a Cowboy?
Nick Wright, Chris Broussard and Kevin Wildes discuss reports that Ezekiel Elliott would accept a pay cut to remain with the Cowboys.
Smith is an interesting case. When healthy, the 33-year-old is still producing at a quality level. This past season he even demonstrated an ability to flip to right tackle, where he was still a useful if imperfect player. The problem is obviously availability, as the "healthy" part of that equation hasn't been often these past few years.
The eight-time Pro Bowler has played just 17 of 53 possible games these last three years, or about 32%. Is that worth the $17 million cap hit he'll carry in 2023, or would it again be possible to agree on a new number? If not, it's worth remembering that the Cowboys can save almost $10 million toward the salary cap by cutting bait.
Neither of these things are likely to be decided next week, but the NFL Combine is often where these conversations begin in earnest. Last year in Indianapolis, Cowboys chief operating officer Stephen Jones declined to comment on the contracts of Amari Cooper or DeMarcus Lawrence. Two weeks later, Cooper had been traded to Cleveland and Lawrence had agreed to a reworked contract extension.
2. Tag Options
A huge part of why the Cowboys want money back from Elliott is that they'll need it to pay his protégé.
Pollard has shown flashes of brilliance throughout his time in Dallas, but 2022 was the year he put it all together in the form of 1,500 all-purpose yards, 12 touchdowns and a Pro Bowl bid. True, he is still recovering from a fractured fibula and a high ankle sprain that required surgery, but he's currently projected to be healthy in time for training camp.
It'll cost the Cowboys $10 million to tag Pollard, which would lock him into place for the 2023 season. It's entirely possible they'll get to work on a longer deal after that, but at the very least it seems unlikely they'd want one of the most explosive backs in the league hitting the open market.
It's worth mentioning that tight end Dalton Schultz played the 2022 season on the franchise tag, and the Cowboys could opt to re-tag him to the tune of $13 million. Given Pollard's production and the Cowboys' lack of other big-play options, though, it feels like a formality that the tag will eventually be placed on the fifth-year running back, allowing Schultz to test the market.
3. Coaching Clarity
The combine isn't just for backroom conversations, as there's plenty of opportunity for public-facing dialogue. Cowboys coach Mike McCarthy should meet with reporters during his time in Indianapolis, which would be his first availability since the organization parted ways with Kellen Moore and promoted Brian Schottenheimer to offensive coordinator, with the revelation that McCarthy will be calling plays in 2023.
How much will come of this availability is open to debate, as coaches typically like to keep questions of scheme close to the vest. It's still worth asking. McCarthy hasn't called plays since he left Green Bay in 2018, and the Cowboys haven't run their offense without Moore since he grabbed the OC spot in 2019. Dak Prescott has worked with Moore in some capacity since the QB arrived on the scene as a rookie all the way back in 2016.
All we know right now is what Prescott allowed at the Super Bowl, which is that the Cowboys offense may see a "20 to 30 percent change." Perhaps McCarthy can expound on that a bit next week. 
4. Free Agency
The Cowboys' free agent list isn't as intriguing as it has been in years past, but there are some big decisions to make in the next three weeks.
We've covered Pollard and Schultz, arguably the two most important members of the group. But two key members of the secondary, Anthony Brown and Donovan Wilson, also top the list. Brown is one of the longest-tenured members of the team, with 72 starts at cornerback in seven years. And however much criticism he might catch from fans and media, the Cowboys pass defense dipped when Brown was lost for the season with a torn Achilles in December. Wilson balled out in a contract year, starting all 19 games and setting a career high in both tackles and sacks.
There are other names to know. Leighton Vander Esch was a key piece of the team's run defense, while Dante Fowler Jr. chipped in six sacks. Noah Brown finished the season as the Cowboys' second-best receiver, while Jason Peters provided useful depth on the offensive line.
And then there's Cooper Rush, who famously piloted the Cowboys to a 4-1 record after Prescott was lost to a fractured thumb in the season opener.
No team keeps all its free agents. But what we do know is that the Cowboys have opted to spend their available money on their own players for the better part of a decade. This isn't a team that splashes cash on outside options, so familiarize yourself with the guys who are up for renewal with the home team.
5. What About Dak?
Maybe this is more of a pipe dream, but it's at least worth asking if the Cowboys' brain trust has any kind of long-term plan in mind for Prescott.
That sounds insane on the surface. Prescott just signed a $160 million contract extension in 2021. On top of that, he slumped to a passer rating of 63.6 with two costly picks in the season-ending loss to San Francisco.
Is Dak Prescott the Cowboys' biggest issue?
David Helman analyzes whether QB Dak Prescott is the biggest issue for Dallas.
Still, Prescott has just two seasons remaining on that extension, and the current deal isn't doing the Cowboys any favors. With a 2023 cap hit of $49 million, Prescott is the second-most expensive player in the NFL this year, trailing only Deshaun Watson, and it'll grow in 2024.
True, the Cowboys did tack two voidable years onto the end of Dak's deal, allowing them to maneuver his salary. But if you ever needed evidence that Prescott won that contract negotiation, it's the no-trade and no-tag clauses in his deal — meaning Dallas would be playing a dangerous game by letting him reach the end of it.
For those reasons, it might be in the team's best interest to extend their quarterback. Maybe that sounds outlandish, given Prescott's struggles with interceptions and his disappointing performance in the playoffs. But adding more years to his deal would give the Cowboys more time to spread his money around, which would lessen the pressure his contract is putting on the cap.
CeeDee Lamb and Trevon Diggs are now eligible for contract extensions, and Micah Parsons will be ready for a big-time payday in just a year's time. On top of that, the Cowboys could clearly use some more firepower on offense, as their struggles in San Francisco showcased. Clearly, some cap space could be useful.
Who's to say if it leads to anything in the near future, but Prescott's contract is a major business item the Cowboys should at least be considering as they game plan for 2023 and beyond.
David Helman covers the Dallas Cowboys for FOX Sports. He previously spent nine seasons covering the Cowboys for the team's official website. In 2018, he won a regional Emmy for his role in producing "Dak Prescott: A Family Reunion" about the quarterback's time at Mississippi State. Follow him on Twitter at @davidhelman_.
Top stories from FOX Sports:
FOLLOW
Follow your favorites to personalize your FOX Sports experience
---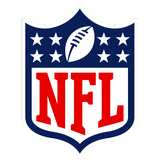 Get more from National Football League Follow your favorites to get information about games, news and more
---
---