Jaguars tight end Evan Engram stood by his cubby in the visitors' locker room at GEHA Field at Arrowhead Stadium, surrounded by reporters, and grew emotional. 
It built up slowly, with questions about what Jacksonville meant to him. About why the team, and city, was a good fit for him after a career season. About why he wanted to stay, when so many players in the past wanted to leave.
"God showed up big time in my life this year," Engram said, with his voice breaking slightly, after the Jaguars' season-ending, divisional-round loss to the Chiefs. "I don't think it happens anywhere else."
Everything Engram has said publicly indicates his desire to remain with the Jaguars. Same could be said about the team's hopes of retaining the 28-year-old tight end, from comments made by coach Doug Pederson, general manager Trent Baalke and quarterback Trevor Lawrence. 
It's easy to explain why. Playing in Jacksonville on a one-year, prove-it deal after five middling seasons with the Giants, Engram was one of the NFL's most productive tight ends in 2022, a reliable target for Lawrence in the intermediate passing game. The 2017 first-round pick had a career-high 766 receiving yards, fourth-most among NFL tight ends in 2022 and the franchise's single-season record at the position. 
But will the Jaguars be able to re-sign Engram, who will command top dollar in the tight end market? Possibly in play is the non-exclusive franchise tag, a one-year fully guaranteed contract. 
Jaguars shock Chargers by erasing a 27-0 deficit
Trevor Lawrence and the Jaguars rallied from 27 points down to beat the Chargers 31-30 in the wild-card round, the third-largest comeback in playoff history. Jags TE Evan Engram had seven catches for a team-high 93 yards and a TD in the game.
Beginning Tuesday, if Engram and the Jaguars can't reach an agreement on a multi-year deal, Jacksonville has until March 7 to tag him to prevent him from reaching unrestricted free agency. If that happens, the sides would have until July 15 to work out a contract (or a trade) before Engram would have to play under the tag in 2023.
"This is definitely a place where I want to be and where I want to continue my career and be a part of what's being built here," Engram said. 
The challenge in re-signing Engram
The Jaguars have less salary cap flexibility than they've had in the previous two offseasons under Baalke. They're currently more than $22.7 million over the $224.8 million salary cap for 2023 — fourth-worst in the league, according to Over The Cap — with a lack of obvious cut candidates. 
The pricey veteran who makes the most sense to release: 28-year-old cornerback Shaquill Griffin, who missed 12 games last season due to injury. He has no guaranteed money left on a contract that expires after 2023. Jacksonville would save $13.1 million against the salary cap by cutting the former third-round pick. 
Beyond Griffin, though, contract extensions and restructures appear to be Jacksonville's surest path to cap compliance. 
"Cash is more important than cap," Baalke said. "There's ways to maneuver the cap, and there's ways to extend things into the future, but you've also got to be smart and diligent when you're doing that."
In the effort to bring back Engram, consider too that right tackle Jawaan Taylor — also a soon-to-be unrestricted free agent — also figures to be a priority to retain. The four-year starter won't be cheap either, likely to command a deal at or near the top of the market for his position. Taylor's 21 pressures allowed last season ranked second among all offensive tackles who played at least 80% of their team's snaps in the regular season, according to Pro Football Focus. 
The non-exclusive franchise tag number for tight ends is $11.345 million, which would count in full against the salary cap. More palatable for the Jaguars would be a multi-year deal (and a smaller cap hit upfront) for Engram, but he will be expensive. 
In 2023, the top-five contracts for NFL tight ends with regard to average salary range from $14 million to $17 million, per Spotrac. For guaranteed salary at signing, the top five tight end salaries range from $25 million to $32.9 million. 
Engram likely falls in there.
"I'm hoping we don't need to use it," Baalke said of the franchise tag. 
Why Jaguars could let Engram walk 
Pederson deploys a tight end-friendly offensive scheme and has a history of developing pass-catching tight ends. Before Engram, it was Zach Ertz and Dallas Goedert with the Eagles. When an aging Ertz saw his production and availability decline in 2020, before he was dealt the next season ahead of the trade deadline, Philadelphia started the transition to Goedert as the TE1. 
"Obviously playing against [Pederson] twice a year the last four years when he was in Philly and his résumé and pedigree, using the tight end position, and some of the talent that he's developed was a big part of my decision," Engram said of signing with Jacksonville last March. "I think just his knowledge and views of tight ends and putting them in positions to be successful."
The Jaguars don't have an obvious successor to Engram on the roster — 2021 fifth-round pick Luke Farrell is more of a special-teams player. So if they let Engram walk, they could draft a tight end in what's considered a strong class for the position and/or pick up a veteran at a bargain in free agency — similar to Engram last offseason. 
But there's something to be said about a quarterback and a dependable, pass-catching tight end having a years-long partnership. Tom Brady had Rob Gronkowski. Patrick Mahomes has Travis Kelce. Lamar Jackson has Mark Andrews. Two of the four conference championship teams in 2022 had Pro Bowl tight ends (Kelce with the Chiefs, George Kittle with the 49ers). All four had dependable No. 1 tight ends. That's what Engram represents for Lawrence. 
"Obviously, we'd love to have Evan back," Baalke said last month. "I think it's mutual. 
"Now, we have to make it happen."
Ben Arthur is the AFC South reporter for FOX Sports. He previously worked for The Tennessean/USA TODAY Network, where he was the Titans beat writer for a year and a half. He covered the Seattle Seahawks for SeattlePI.com for three seasons (2018-20) prior to moving to Tennessee. You can follow Ben on Twitter at @benyarthur.
Top stories from FOX Sports:
FOLLOW
Follow your favorites to personalize your FOX Sports experience
---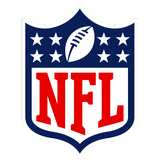 Get more from National Football League Follow your favorites to get information about games, news and more
---
---