The last few days have been a blur for Mac McClung. 
Since winning the Slam Dunk Contest on Saturday — and being hailed as its savior — the 24-year-old has 1,000 unread text messages. Thousands of people have reached out to him on social media. 
He has received hundreds of interview requests (the Philadelphia 76ers' public relations department needed three people to sort through them). He gained 238,000 Instagram followers overnight, the most of any NBA player in that span, per the league. He was on SportsCenter and has upcoming appearances on "Good Morning America" and CNN. 
McClung's story is truly incredible. Over the course of a weekend, he went from being a relatively unknown G League player, to becoming a viral sensation on the NBA's premier stage.
"It was insane," McClung told FOX Sports on Tuesday. 
Funny enough, before Saturday, this year's dunk contest was widely being dismissed as an embarrassment. 
No stars were participating. The field included a bunch of relative no-names, including McClung, who is on a two-way contract with the 76ers after spending this season with the Delaware Blue Coats. 
The other participants? New York's Jericho Sims, New Orleans' Trey Murphy III and Houston's K.J. Martin. 
But McClung looked at this as the opportunity of a lifetime. 
He went undrafted in 2021 out of Texas Tech. He had only played in two NBA games (one for the Chicago Bulls and one for the Los Angeles Lakers). Now, he'd have millions of eyes on him. 
"I spent a month and a half to two months practicing," said McClung, who was the first-ever G League invitee in the Slam Dunk Contest. "I watched professional dunk contests. I was like if I'm going to do this, I want to be prepared and make the most of the moment."
McClung, who was previously a viral sensation for his dunking in high school, did everything he could to ready himself for the contest. But he made one costly mistake.
The night before the competition, he shared a hotel room with his best friend from high school, Bradley Dean, whom he planned to jump over Saturday during a dunk.
Dean snored all night. 
"I was hitting him so hard, I was slapping him," McClung said, laughing. " … I just felt like a zombie."
But adrenaline kicked in for McClung as soon as he arrived at Vivint Arena in Salt Lake City, Utah. 
He went on to have the biggest performance of his life, earning a perfect score from all five of the judges on three of his four jams, each of which he completed on his first attempt. 
Before he took the court on Saturday, McClung — who is from a small town of about 2,000 people in Gate City, Virginia — said two things kept reverberating through his mind. 
He saw how nervous his 8-year-old brother Cam was, and he knew he wanted to win the contest for him. Throughout the night, McClung kept looking at Cam. 
"It really just helped me calm my nerves," he said. 
The other thing he couldn't shake was TNT analyst Shaquille O'Neal's advice: "Nobody knows your name," O'Neal said. "Make 'em remember your name."
"I'm like, 'Okay, no pressure,'" McClung said, chuckling.  
For his first dunk, McClung jumped over Dean, who was sitting on another friend's shoulders (Chase Skinkis), tapped the ball against the backboard and dunked it. He earned all 10s. 
For his second dunk, he did a 360-degree two-handed jam, earning 10s from all the judges except Lisa Leslie, which dropped his overall score to 49.8.
He opened the final round by jumping over Skinkis — who held the ball over his head — and doing a double-pump followed by a two-handed reverse. Again, he received a perfect score.
Then came his magnum opus. 
For his final dunk, wearing his high school uniform over his 76ers jersey, he spun 540 degrees in the air — one and a half turns — and slammed the ball home with both hands, earning another 50 from the judges. 
The arena reached deafening decibels. 
On the TNT broadcast, Kenny Smith said, "An NBA star has been born tonight." 
Added O'Neal: "He definitely saved the dunk contest." 
Two-time MVP Steph Curry took to Twitter to praise McClung, calling his performance, "Unreal."
LeBron James, the NBA's all-time leading scorer, even weighed in on McClung after Sunday's All-Star Game, saying he solidified himself as "probably one of the greatest slam dunk competitors that we've had in the history of the game."
McClung's performance also generated record numbers.
On Saturday evening, the Skills Competition, 3-Point Contest and Slam Dunk Contest generated 520 million video views in the first 12 hours, the most ever for the league. McClung accounted for 300 million of them. 
For McClung, it has all been a bit surreal. He laughs thinking about how he planned to open the competition with his 540-degree dunk, but didn't because he kept missing it in practice Friday.
When asked how he was able to spin so many times in the air, McClung said his brain shut off and his muscles took over. 
"I don't even know, to be honest," he said. "I guess that's God. I practice, but I definitely was born with the resiliency and the passion to work on stuff like that."
The craziest part of it all is that McClung is only 6-foot-2, 185 pounds. At the NBA Combine in 2021, he recorded a max vertical of 43.5 inches, the seventh-highest mark ever. He attributes his hops to doing biometric exercises with his father ever since he was in sixth grade.
McClung is still reeling from the weekend. He said he hasn't slept yet. He has been shuffled from event to event. He hasn't even had time to look at his text messages
This has all been exhilarating. But going forward, he hopes his newfound fame will help him realize his ultimate goal of playing in the NBA. 
This past summer, McClung had opportunities to play for Fenerbahce (Turkey) or the Shanghai Sharks (China), but he gave up over a million dollars in hopes of getting a call-up from the G League. 
"I want to make an impact in the NBA and that's definitely my main focus," he said. "But [the dunk contest] is definitely something I will never forget for the rest of my life."
For McClung, his road to success has been windy. 
But after the dunk contest, he can be sure of one thing: They will remember his name. 
Melissa Rohlin is an NBA writer for FOX Sports. She previously covered the league for Sports Illustrated, the Los Angeles Times, the Bay Area News Group and the San Antonio Express-News. Follow her on Twitter @melissarohlin.
Top stories from FOX Sports:
---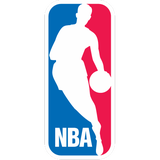 Get more from National Basketball Association Follow your favorites to get information about games, news and more
---
---