FOX Sports' 26-and-under power rankings are a new spin on the classic prospect rankings. Yes, prospects are important, but with all the game-changing young talent already in the bigs, farm systems alone can't tell the whole story. So we're diving deep into every single MLB club, ranking them all by the players in an organization entering their age-26 season or younger — from the bigs to the farm. Each weekday through March 24, we'll count down from last to first. 
No. 24 Chicago Cubs
26-and-under total score: 13 (out of 30) 
There remain more than a touch of grievances about how the Cubs have handled their major-league roster decisions, but most can agree that the steady progress from Chicago's minor-league system continues to be promising from a developmental standpoint. The Cubs have highlighted their desire to improve all things strength, conditioning and nutrition in a clear effort to reduce injuries and expand durability. And beyond the nuts and bolts of the Cubs' focus on minor-league performance, there are quite a few truly interesting prospects on the horizon. 
The Cubs' farm is brimming with outfield talent, with Pete Crow-Armstrong, Kevin Alcantara and Brennan Davis included on MLB Pipeline's top 100 prospects list. While they hope those projections pan out, there is more uncertainty surrounding their pitching prospects. Still, with that uncertainty comes legitimate reason for hope. The Cubs' pitching development has shown real signs of mitigating issues, which has led to tangible results.
Big-league position players: 5 (out of 10)  
Nico Hoerner's breakout 2022 season at shortstop featured a full, healthy and elite campaign, as well as clutch moments that foreshadowed how impactful he will be for the Cubs' infield in the years to come. Hoerner was rewarded for his productive year by … shifting to second base following Chicago's big signing of Dansby Swanson. But Hoerner indicated he has no hard feelings about the move to second, where he will likely be in the Gold Glove conversation, and the Cubs are better off for it. 
His big step forward last year resulted in a 107 OPS+ across 135 games. It's been quite the journey for Hoerner, who just a year ago was unsure about how he fit into Chicago's plans. Now, he'll be part of a formidable double-play duo alongside Swanson for years to come.
Back in the minors, outfielder Alexander Canario and breakout star Matt Mervis piled on power at the end of last season, becoming two of the four hitters chasing the minor-league home run title. Canario crushed 37 home runs to Mervis' 36, finishing second and third, respectively, to give Cubs fans a satisfying sneak peek of the future power duo they could become. Then, in a winter-ball setback, Canario underwent left ankle surgery that will further delay his major-league debut. Cubs vice president of player development Jared Banner expects Canario to make a full recovery at some point in the 2023 season, but an exact timetable remains unknown.
Mervis, meanwhile, was actually the more productive player of the two. The 24-year-old first baseman jumped from high-A to Triple A in 2022, becoming one of the system's most dangerous hitters. Ranked the Cubs' No. 21 prospect, he led the minors with 119 RBI and slashed .309/.379/.605 across three levels for the 15th-best OPS (.984) in MiLB. Mervis will now have the opportunity to make the major-league roster out of spring training. The left-handed power hitter may not be the Cubs' immediate answer at first base, as he's only spent three years in pro ball, but he certainly possesses upside. 
Big-league pitchers: 2 (out of 10)
Javier Assad impressed the Cubs after getting the call-up in August, holding the playoff-bound Cardinals to four scoreless innings in his MLB debut. He bookended his first taste in the big leagues with 5 1/3 scoreless innings against the Reds, and now he'll have the opportunity to crack the Cubs' Opening Day roster as a potential fifth starter. Competing for that No. 5 spot alongside Assad will be Hayden Wesneski and Caleb Kilian, two more right-handers who will be rotation candidates at camp this spring, with fellow righty Keegan Thompson expected to work out of the bullpen.
Wesneski thrived in Chicago last September in his big-league debut, which arrived after being traded from the Yankees, who received reliever Scott Effross in the deal. Wesneski pitched to the tune of a 2.18 ERA across six appearances (four starts) and 33 innings and, with a nasty sweeper slider in his tool box, a pitch he learned while in the Yankees' minor-league system, he's a strong contender to win a rotation spot. 
Prospect position players: 4 (out of 5)  
When discussing the Cubs' farm system as a whole, the first name that comes to everyone's mind is Armstrong. The Mets infamously sent him to Chicago in a trade for Javier Báez and Trevor Williams in 2021. 
In his first full professional season, the 20-year-old Armstrong proved he's one of baseball's best prospects, let alone No. 1 in the Cubs system, by slashing .312/.376/.520 and recording a 144 wRC+ that trailed only Mervis (156 wRC+) in the club's farm last year. PCA's 32 stolen bases ranked second among all Cubs minor-leaguers, and his 10 triples led their system. He is expected to make his MLB debut as soon as 2024.
Alcantara (No. 3 Cubs prospect) is shaping up to be another exciting outfield prospect with a ton of upside, helping fans forget about whom he was traded for. Alcantara joined Chicago's system after the Yankees acquired three-time All Star Anthony Rizzo at the 2021 trade deadline. 
Once a Yankees $1 million international signing out of the Dominican Republic at age 16, Alcantara has since added some muscle to flesh out his 6-foot-6, 188-pound frame, with more projected strength that will lead to plus-power. His movement is so fluid and his speed so immense that Alcantara calls himself "The Jaguar." Those who know him best agree with that nickname, lauding Alcantara for his loose hands and smooth swing. Though he remains a big question mark, Alcantara is already flashing superstar potential and bringing more optimism to the Cubs' future squad.
Prospect pitchers: 2 (out of 5)  
Luis Devers was named the Cubs' minor league pitcher of the year after the right-hander registered a 1.91 ERA (second-best among 311 pitchers with a minimum of 100 innings) and went 13-3 in 22 starts and 117 2/3 innings. Devers allowed no more than one run in each of his final 12 starts while seamlessly adjusting from Single-A to high-A. Devers has a devastating changeup that confounds both righties and lefties, but the Cubs still need to spend time developing his slider and maximizing his stuff. Judging by their decision to protect Devers from the Rule 5 draft, the organization is betting on him helping the Cubs sooner rather than later.
Right-hander Porter Hodge is a perfect example of how the Cubs can better develop their pitching prospects by maximizing their stuff and, soon after, watching them bloom. After undergoing 2020 back surgery, Hodge posted a 5.86 ERA in 50 2/3 innings between two levels in 2021. Just a year later, he jumped from low-A to high-A in 2022 and posted a 2.63 ERA in 109 1/3 innings. He ranked among the minor-league leaders in strikeout rate (30.3%) and increased his fastball velocity by several ticks, topping out at 98 mph. Hodge's dedication to conditioning helped get him there, and though his ceiling may be a middle-of-the-rotation starter in a couple years, it's a massive improvement from the adversity he only recently faced.
Epilogue
The Cubs have done a solid job creating more depth in their farm system, but fans should continue having an open mind about which prospects could pan out versus which might be busts. Much of the future success of the organization will be driven by new general manager Carter Hawkins, who joined Chicago via Cleveland's pitching development factory. The Cubs have already done a bit of pitching modernizing, but they were lagging behind most of the league and had a lot of ground to make up. If Hawkins and the Cubs can figure out how to get the most out of their pitchers, like Cleveland has, their overall fortunes might change quickly. 
Deesha Thosar is an MLB writer for FOX Sports. She previously covered the Mets as a beat reporter for the New York Daily News. Follow her on Twitter at @DeeshaThosar.
More Baseball from FOX Sports:
Top stories from FOX Sports:
---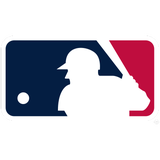 Get more from Major League Baseball Follow your favorites to get information about games, news and more
---
---