PORT ST. LUCIE, Fla. — Steve Cohen didn't hide or shy away from the recorders and cameras during his weekend visit to Mets camp. Unlike other Major League Baseball owners, when Cohen is visible, we can expect him to talk. And he wasn't just engaging in quiet, side conversations either. He went on the record. That's no small thing when it comes to the richest — and most fascinating — team owner in baseball. 
Cohen, dressed in his typical unflashy garb while he casually leaned against the dugout railing, unpacked his offseason spending spree that carried the Mets to an eye-popping $370 million payroll, the largest in MLB history. No, he wasn't expecting to spend nearly $500 million on free agents and future obligations this winter. Cohen chalked up at least part of that expense to inflation, adding that he thinks other owners in the league also did not expect that rate of increase. 
"All of a sudden, we were looking at prices up 25-30%," Cohen said on Monday at Clover Park. "That was a shocker to me, and it changed our plans. We had to think differently. Three hundred million dollars, which is still a lot of money, didn't get us what it used to."
Cohen also admitted that he has suffered losses, though he wouldn't specify the amount: "I'm not going to give you that number, but it's bigger than a breadbox." Despite those losses, just a month ago he was willing to spend even more — $315 million over 12 years to All-Star shortstop Carlos Correa before that deal ultimately fell through. Combined with his propensity to spend and his $17.5 billion net worth, it's easy to believe Cohen will continue this seemingly unrestrained behavior every offseason.
Not so fast. On Monday, Cohen not-so-gently reminded the rest of the league of his intentions. The Mets owner, in his third year at the helm, doesn't want his spending spree to be the standard. Right now, while the Mets are lacking a flourishing farm system, Cohen is trying to keep the Mets competitive by buying his way to playoff contention. Enter: millions of dollars spent on Justin Verlander, Brandon Nimmo, Edwin Díaz, Kodai Senga and almost, almost Correa. The 2023 Mets are a win-now squad with high expectations of winning the World Series. 
While winning a championship in his first 3-5 years of ownership would be ideal, Cohen is just as determined to build a sustainable farm system. Cohen has mentioned it from his inaugural press conference back in November 2020 all the way up to now: he wants the Mets organization to emulate the Dodgers. While the Mets continue to grow their farm system, Cohen will give the green light to general manager Billy Eppler to spend. Cohen said, ultimately, his goal is to lower the team's payroll "to something more reasonable," indicating he understands limits and does not intend to repeatedly go over the "Cohen Tax" that was designed by the league to curb his spending.
"It's interesting, at the owners' meeting, I had owners coming up and they go, 'You're 100 percent right. You are following the rules.' Which I am," Cohen said. "They laid down the rules and I'm following them. 
"In the end, and I think this is really important, when I measure my success as an owner, obviously you want to win a World Series. But I'm also going to measure my success on building a farm system, so we can create sustainability year in and year out. That's really important to me. That's how you really create something that's special."
Verlander sits down with Mets owner Steve Cohen
While at the MLB Awards Banquet in New York, Cohen Mets owner Steve Cohen discussed some of the big plans he has for the franchise this year.
It's not just Cohen's appetite for spending that is unique; it's also his approach and self-described "personal touch." What does that look like? He walks around the clubhouse and Clover Park campgrounds shaking players' hands. He has a relaxed nature and a laid-back attitude that gives off the impression that he's approachable. He cracks jokes, teasing that he paid Mets fans to wear t-shirts with his face and nickname "Uncle Steve" plastered across the front. 
Seven times during his 20-minute interview with reporters on Monday, Cohen said the word "fans." Cohen's commitment to the Mets' fan base is part of what drives him, and in many ways, that commitment can be an X-factor. He knows how to get fans on his side beyond just signing the biggest free agents available. Whether it's engaging with fans on Twitter, taking selfies, or his wife, Alex, going to the Citi Field upper deck and giving out front-row tickets to families, the Cohens are prioritizing interaction and one-on-one dialogue. "We're not doing that much, yet it means a lot," Cohen said. 
How many other MLB owners are engaging with fans in these ways?
"I made a commitment to the fans, right? It wasn't a short-term commitment," Cohen said. "When I do something, I don't do it halfway. When I'm in, I'm all in. I don't accept mediocrity well. And so I have certain high expectations. If it requires me to invest in this club, then I'm going to do it." 
New Yorkers, and especially Mets fans, appreciate that accountability from Cohen. By now, fans understand that he matches his big talk with big actions. Moments after he purchased the Mets from the Wilpons for $2.4 billion, Cohen's first acts as owner were reinstituting pre-pandemic salaries for Mets workers and donating $17.5 million to small businesses in New York City. Making people feel like they are valued is his modus operandi, and that has certainly been a factor in the Mets' recent culture shift. Many in the organization agree that the players enjoy having Cohen around.
With manager Buck Showalter leading the star-studded roster, the Mets are broadcasting their team chemistry through good-natured chirping during live batting practice sessions, laughing during mundane fundamental drills, and publicizing their high expectations to go and get that championship. But this is spring training, when every team is hopeful, happy and healthy. There is more work to be done. The Mets last season finished with 101 wins and made the playoffs for the first time in six years. Now they're looking to replicate that regular-season success before going to the promised land. Cohen has put the Mets in position to do so, with a forward-looking eye on sustainability and reasonable payrolls. 
The goals are set and the expectations are clear. While the results remain unknown, Mets fans should be pleased with the vision that Cohen is spouting. As for the rest of the league? The word envious comes to mind.
"I'm really excited about this team," Cohen said. "I think this is the best vibe I've felt since I started this and I've been an owner. I can't tell you what it is, but I walked out of here yesterday, like, I really like the way this place feels."  
Deesha Thosar is an MLB writer for FOX Sports. She previously covered the Mets as a beat reporter for the New York Daily News. Follow her on Twitter at @DeeshaThosar.
More Baseball from FOX Sports:
Top stories from FOX Sports:
---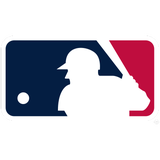 Get more from Major League Baseball Follow your favorites to get information about games, news and more
---
---