DAYTONA BEACH, Fla. — Kyle Larson's car was so mangled, all twisted metal and crumpled paintwork — and so stuck in position — that you couldn't immediately tell if his team was trying to get it onto the tow truck or off of it.
A few steps further along the home of NASCAR's row of team garages, a few ticks of the clock after an enthralling Daytona 500, Bubba Wallace's  No. 23 was in a similarly distressed state, so much that even one of the world's most iconic logos, the McDonald's arches, was scarcely recognizable on the hood.
Walk through Daytona International Speedway's pits before The Great American Race and it's like a stroll through a showroom. Do so after a race like Sunday's and it's a mechanical battleground, the pit staff serving as vehicular medics, the cars now reduced to looking like Thor and his heavy old hammer have just spent an afternoon with them.
There was duct tape and drills and bits of disenfranchised steel everywhere. In the space of Denny Hamlin, a three-time 500 winner, the screeching caused by attempts to unbend some mangled carriage even caused one crew member, who is presumably accustomed to such things, to plug his ears with his fingers and wince.
[Ricky Stenhouse Jr. an unlikely winner in unpredictable and historic Daytona 500] 
Ricky Stenhouse Jr. won this year's Daytona 500 in no small part because he did a better job of surviving it than anyone else. He qualified in 31st but he was poised and ready when everything got wild at the end, which is what happens, often, and for very good reason.
NASCAR racers are intently focused and resolutely controlled, and here they got through well over half of this grand old race without any significant incident, regardless of the blistering speed.
But something happens when the biggest prize is on the line, a sea change that sweeps through the field late, when the real racing begins.
"These are the most intensely competitive human beings on the planet," motocross legend Travis Pastrana, who remarkably found himself with an 11th-place finish, told me. "You sense it and feel it, especially when you're right in the middle of them and you know it was going to be on another level at the end."
Pastrana on wild Daytona finish
Travis Pastrana summed up his thoughts on racing during the Daytona 500.
When the drivers start to jostle and sniff opportunity and make their moves and try to second guess each other, the speed is such that one tiny bump and everything turns to crap.
That's how the Daytona 500 actually clocked in at about 530 miles this time, ending ultimately on lap 212, the longest race in the event's history, due to the overtime allotments.
It is possible to look at what happened with all those late wipeouts and compare it to a lottery, all about the right place and right time and just the pure fortune of not getting hit when a spinning motorcar comes whizzing in your direction with no time to react.
That's unfair though. Yes, there are certain parts to the race game that are uncontrollable, but you need to stick around, and have the patience to make the right moves over and over and over again, just to be there, in a position to benefit when the wrecks come in.
NASCAR isn't a sport that can be neatly compared to others. Some moments in races count more than others. 
It's part of what makes NASCAR fascinating. That the crowd get up close and personal and get to see all this too, witness the brutal aftermath either by walking by the cars or overlooking them from a balcony, is part of why so many come back, year on year.
They come back for how the place speaks to them and how it feels like home, how they get to hang out on the track before the race and write encouragement on the yellow lines. And to camp and glamp and party and cheer.
Daytona 500 highlights
The final stage of Daytona 500 brought the heat as it became a caution-filled one, especially near the end of the race.
It is a sport that's not for everyone, but it can't be denied that those who follow it do so with passion and that sentiment is reciprocated by the drivers. They go for it, ever willing to risk it all for a chance, even though only one driver, and one team, can win. 
The one that did here had a heck of a story. Stenhouse had previously won just two out of 363 Cup Series races in 12 years and, to the wider American public, was probably best known as the former boyfriend of Danica Patrick. Five-time NBA All-Star Brad Daugherty, who had to miss the race as he recovers from eye surgery, became the first African American team owner to win the Daytona 500 with Stenhouse's victory. Jodi Geschickter became the first female owner to do the same.
It came on the back of a frenetic race. One built, as this Super Bowl of stock car racing always is, on a melting pot of competitive ferocity.
And, like so often, on a pile of dents and cracks and yep, so much twisted metal, a byproduct of all the effort — and part of this place's ongoing lure.
Martin Rogers is a columnist for FOX Sports and the author of the FOX Sports Insider newsletter. Follow him on Twitter @MRogersFOX and subscribe to the daily newsletter.
Top NASCAR stories from FOX Sports:
FOLLOW
Follow your favorites to personalize your FOX Sports experience
---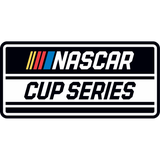 Get more from NASCAR Cup Series Follow your favorites to get information about games, news and more
---
---