SALT LAKE CITY, Utah — Kevin Durant and Kyrie Irving defended making trade requests during their All-Star Weekend practice media availabilities Saturday, with Durant even going so far to call that "great for the league."
A few hours later, NBA commissioner Adam Silver, who has repeatedly staunchly denounced players making trade demands, was asked for his thoughts on Durant's comment. 
"Well, where I fall when it comes to player movement, I generally think that's positive," Silver said. "In fact, we designed this current collective bargaining agreement with shorter contracts, for example, with the way free agency works, to allow for that.
"… That's very different than a so-called demand for a trade. I think that, in fact, the Players Association has agreed with us in our current collective bargaining agreement there are rules against making public trade demands. I've said that many times before. I think that's a bad thing. I think it's corrosive to the system."
Days ahead of the trade deadline, Irving — quickly followed by Durant — both demanded to be traded by the Brooklyn Nets. Irving, who was making $38.9 million and in the final year of his contract, landed with the Dallas Mavericks. Durant, who had initially asked to be traded over the summer and was under a four-year $198 million contract, was dealt to the Phoenix Suns. 
When asked if trade demands are bad for the league, Durant took the opposite position from Silver. 
"I don't think it's bad for the league," Durant said. "It's bringing more eyes to the league, more people are more excited. The tweets that I got, and the news hits that we got from me being traded, Kyrie being traded, just bring more attention to the league, and that's really what makes you money is when you get more attention. So I think it's great for the league, to be honest."
Irving added that players should be able to do what's best for them. 
"What's a bad situation and why doesn't anybody have the ability to ask for trades?" Irving asked. "That's my question is just when did it become terrible to make great business decisions for yourself and your happiness and your peace of mind. Not every employer you're going to get along with, so if you have a chance to go somewhere else and you're doing it legally, I don't think there's a problem with it."
This is a critical time for the NBA and the NBPA, who have mutually agreed to extend the deadline to opt out of the current Collective Bargaining Agreement to March 31. During All-Star Weekend, TNT analyst Charles Barkley told reporters he believes the issue of players making trade requests could cause a breakdown in negotiations. 
"You can't take my money and say you want to divorce me in six months to a year because you can only get the max from this team," Barkley told reporters Thursday. "You can't take all my money, then say, 'Hey, I want a divorce.' So, I'm pretty sure that's the next thing that's gonna come out of the CBA. I have no doubt in my mind that these guys are gonna get locked out."
Silver, however, said he's not concerned about that particular issue. 
"I'm not because, as I said earlier, we already have agreed with the Players Association that public trade demands are inappropriate," Silver said. "It currently exists as conduct detrimental in our CBA, and that has not been an area of discussion between us and the Players Association."
(Where things get murky, of course, is that players rarely make public trade requests. What typically happens is that their trade requests get leaked, which inevitably places the same pressure on an organization.)
Silver also spoke on another hot-button issue in the NBA: Load management. 
When asked if there have been any discussions with the NBPA about playing 82 games over a longer period of time, such as the 170-day format, or reducing the number of games played, he said he'd "never say never ever" to those ideas being off the table, but added there's no data that supports that would reduce injuries. 
"I don't think we're approaching it necessarily in an adversarial way with the Player's Association," Silver said. "We're working collectively together with our doctors, our data scientists and trying to see if there's an optimal way for player performance. If it means at some point we conclude that we're better off elongating the schedule to reduce back-to-backs, for example, that's something that's worth looking at. If we thought it made sense to reduce the number of games, we would."
As for Durant, he made it very clear where he stands on that topic. When asked if he'd like to see the number of games in a season reduced, he didn't hesitate in his response. 
"No," he said.
Top stories from FOX Sports:
---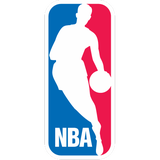 Get more from National Basketball Association Follow your favorites to get information about games, news and more
---
---