Looking to play the NFL futures market? 
Good luck if you are! Many books only have the Super Bowl market out.   
One thing you should know about the history of this market is that it's very unlikely a surprise team will leap up the board to win the Super Bowl. 
In the past 10 years, only two teams with odds outside the top five when the market opened won the Super Bowl: 
RELATED: Super Bowl LVIII early odds
Another thing you should know is not only are you wrapping your money up for a calendar year if you even do get lucky and nail the Super Bowl winner right now, the hold the market has on the Super Bowl odds is between 20 and 25% at most books.  
What does that mean? 
For every bet with odds, you can convert the odds to implied probability. For example, the Chiefs are +600 to win the Super Bowl. A casual fan might think that means they'll win $600 for every $100 wagered and stop there. But +600 implies a 14.29% probability of the Chiefs winning. 
Theoretically, then, the other 31 teams in the NFL should have an 85.71% chance to win. 
But that's not the case. In fact, if you add the implied probabilities of all 32 teams, you'll get a sum close to 125%, which is obviously impossible in practice. But it's that way because the books don't care about trying to fairly total to 100% and give you true odds on 32 teams. They'd rather return much less and hope you don't notice rather than fairly summing to 100%. 
So not only are you not getting a market that fairly lines every team, but the book is also holding your money for a full calendar year. 
This is not to say all Super Bowl futures bets in February are bad. They're just not for me. If I cared only about beating the closing market on long-shot futures, I could have a field day with tickets on a dozen teams right now. But my personal preference has been to come back later this offseason with dozens of futures which will still record substantial closing line value, but I'll be able to swarm multiple markets simultaneously. 
For instance, right now, all I'd be doing is tipping my hand as to a team I like while getting down peanuts in one market (Super Bowl). I can come back in a few months and bet not just Super Bowl odds, but win totals, division futures, lines on games during the season and more, and I can do all of that within days of each other to get substantially more money down on a team I really want to back in a variety of ways and I will hit at a much higher rate.   
But if you like betting Super Bowl futures now, have at it. Just remember the downsides of this market. 
No More QB Shove Plays? 
The NFL is contemplating banning the quarterback "push play" this offseason. The one which features non-QBs shoving the QB on a sneak attempt to help convert the first down at a higher rate. 
These plays have almost exclusively been used by the Eagles, and they began to ruffle feathers around the NFL this past season, as it seemed like these plays worked nearly 100% of the time for QB Jalen Hurts. 
Looking at all sneak plays in 2022 around the NFL, you may be surprised to see 15 teams had a higher success rate on sneaks than the 2022 Eagles. 
In fact, in both success rate and EPA/play, the Eagles ranked nearly league average in sneaks on third or fourth and short (1-2 yards to go) in 2022. 
Regardless of what the NFL does with these "push plays," more teams need to sneak their QBs in short-yardage situations. 
Looking at all run plays on third or fourth down and short yardage, sneaks had a 10% higher success rate than any other play type. 
And if we expand back to the past three years, sneaks remain at least 10 percentage points higher in terms of success: 
Sneak: 85.7% success

FB run: 75.7%

Trick: 75.6%

Man: 68.5%

Inside zone: 67.0%

Power: 65.5%

Pull/Lead: 65.2%

Outside zone: 60.3%

Counter: 59.3%
How Much Will the Eagles Miss Jonathan Gannon? 
In 2021, the Eagles defense played the sixth-easiest schedule of opposing offenses. 
Despite the easy schedule, the Eagles ranked 25th in success rate, including 25th versus the run, 24th versus the pass and 31st in pressure rate. They ranked better in EPA/play because they prevented explosive plays versus these below-average offenses 
The Eagles played six games versus top-10 offenses. They went 0-6 in these games. In these games, they ranked dead last vs. the pass and 29th vs. the run. 
In 2022, the Eagles defense played an even easier schedule of defenses. They faced the second-easiest schedule of opposing offenses.   
This was something I was predicting before the season started, as my summer forecast was that the Eagles would play the easiest schedule of offenses and their defense would look great as a result. 
General manager Howie Roseman went all in with his quarterback making pennies in 2022 on the cap. Roseman signed linebacker Haason Reddick, defensive back James Bradberry, LB Kyzir White, DB Jaquiski Tartt, and made tons of moves close to the start or during the season. On Aug. 30, he traded for DB C.J. Gardner-Johnson. On Oct. 27, he traded for defensive lineman Robert Quinn. In mid-November, he signed DL Linval Joseph and Ndamukong Suh. All along, he was also making moves to allow for late additions, such as cutting and then re-signing Fletcher Cox and re-signing Anthony Harris and Derek Barnett.   
And not to be underestimated, they retained Vic Fangio as a defensive consultant to help Jonathan Gannon's defense.
But the Eagles played only four games versus top-10 offenses (only four teams played fewer). 
NFL expected to look into changing QB sneak rule
Colin Cowherd explains why he agrees with the NFL's decision to look into changing the quarterback sneak rule.
They had a great season and performed really well on a full-game basis, but there was a reason there were so many holes defensively that good QBs could exploit, and it related to their very predictable and bland scheme, which worked perfectly when playing with a lead versus bad QBs, but struggled mightily in other situations. 
And it came back to haunt them in the Super Bowl.   
Out of 568 defensive performances on the season and in the playoffs, only seven teams had a defensive game where they allowed more success on a per-play basis than what the Eagles allowed to the Chiefs in Super Bowl LVII. 
Using success rate as the measuring stick, it was the: 
worst defensive performance of any team in the playoffs this year

fourth-worst defensive performance in the playoffs of the past decade

second-worst defensive performance in the Super Bowl of the past 25 years
I think it's actually a positive that the Eagles are going in a different direction with their defense in 2023, with Gannon being hired as head coach of the Arizona Cardinals. That said, they won't perform better. They will assuredly have a worse defense in 2023.  That is because their schedule will be substantially more difficult based on tougher offenses faced.   
Warren Sharp is an NFL analyst for FOX Sports. He is the founder of Sharp Football Analysis and has worked as a consultant for league franchises while also previously contributing to ESPN and The Ringer, among other outlets. He studied engineering before using his statistical acumen to create predictive football models. You can follow Warren on Twitter at @SharpFootball
Top stories from FOX Sports:
Super Bowl coverage:
Top stories from FOX Sports:
Play FOX Super 6 every week for your chance to win thousands of dollars every week. Just download the Super 6 app and make your picks today!
---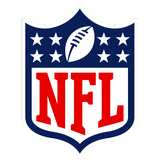 Get more from National Football League Follow your favorites to get information about games, news and more
---
---