Jeffrey Lurie has known for a while that he's going to have to open his vault for Jalen Hurts. Even before Super Bowl LVII, the Philadelphia Eagles owner said his franchise had found its long-term quarterback and that Hurts had nothing left to prove.
But Hurts still proved more anyway, with a spectacular performance — passing for 304 yards and a touchdown and running for 70 yards and three touchdowns — in the Eagles' heartbreaking, 38-35 loss to the Kansas City Chiefs. That didn't change the fact that the Eagles will soon open negotiations with Hurts' agent on a lucrative, long-term contract extension.
If anything, it just made his price go up.
"Jalen played the best game I've seen him play in the two years that we've been together," said Eagles coach Nick Sirianni. "The two best quarterbacks in the NFL played against each other on the biggest stage in the biggest lights, and Jalen played great."
It's interesting that Sirianni listed Hurts among the "two best quarterbacks," right up there with Kansas City's Patrick Mahomes, because Hurts has certainly made a case that he should be paid that way. When his agent, Nicole Lynn, sits down with Lurie and Eagles GM Howie Roseman in the coming weeks, that will surely be the centerpiece of her presentation.
That means Hurts could end up with a contract that approaches $50 million per year, possibly with close to $200 million in guaranteed money — numbers that multiple NFL agents told FOX Sports in recent days should be in Hurts' reach. The Eagles, according to NFL sources, aren't balking at the price tag either. In fact, they've told some of the agents who represent their other players that a new contract for Hurts is their top offseason priority.
Hurts to receive extension from Eagles?
FOX Sports NFL analyst Mark Sanchez joins Colin Cowherd to discuss the idea of a Jalen Hurts contract extension this offseason.
The only questions are: How high will they have to go? Will Hurts look to have the deal fully guaranteed? And how quickly can they get it done?
Here's a look at some answers, with the help of some NFL agents and other league sources:
How high will the Eagles have to go to keep Hurts?
Start with this: It's only been four years since the Eagles gave quarterback Carson Wentz a four-year, $128 million contract extension with a then-record $107 million in guarantees — a proactive deal done when Wentz still had two years left on his rookie contract. That was a sign of how aggressive the Eagles can be when they feel they've found the right quarterback.
And those numbers aren't even the floor for the Hurts negotiations. They're more like a sub-basement no one has visited in years.
The floor is actually higher than the six-year, $258 million contract the Buffalo Bills gave quarterback Josh Allen in 2021 when he still had two years left on his rookie contract. Allen's deal, worth $43 million per season, made him the NFL's second-highest-paid player at the time, though he hadn't gotten the Bills past the AFC Championship Game.
And that's where many agents expect Hurts will start: seeking to be one of the two or three highest-paid players (based on average annual value) in the game.
Is a Hurts extension smart for Eagles right now?
Will Blackmon joins Emmanuel Acho, Joy Taylor and David Helman to discuss whether it would be smart for the Eagles to extend Jalen Hurts right now.
Currently, the NFL's two highest-paid players are Packers quarterback Aaron Rodgers at $50.2 million per year and Broncos quarterback Russell Wilson at $49 million. It's certainly possible that Lynn and Hurts will look to beat those contracts, citing Hurts' age (24) and potential.
But multiple NFL agents suggest a more likely slot for Hurts is third on the list, ahead of Cardinals quarterback Kyler Murray, who will make an average of $46.1 million per year on the five-year, $230.5 million extension he signed last summer. None of the agents thought Hurts would end up with less than the deal Murray got.
That seems like an easy argument to make, too, since Hurts' 2022 season — 3,701 passing yards, 22 touchdown passes and just six interceptions, plus 760 rushing yards and 13 rushing touchdowns — was comparable to Murray's best year (2020). It's even easier considering Murray has only one winning season and one playoff game (a loss) in four seasons as the Cardinals' starter.
So five years and $240 million ($48 million per year) seems like the sweet spot for the broad parameters of a deal.
Will Hurts look to have his new deal fully guaranteed?
NFL agents have been increasingly pushing for bigger guarantees in recent years, especially among quarterbacks. And some of them are emboldened by the fully guaranteed, $230 million deal the Cleveland Browns gave Deshaun Watson last March.
It's not known if that's what Hurts will seek, or how hard the NFL Players Association will push him and Lynn to try. But multiple NFL management sources said the Watson contract is generally considered an outlier, unlikely to be repeated by another team. And they think Hurts is unlikely to even push for it, even though he may be a better player than Watson, who somehow got that deal from the Browns while he was facing 24 civil lawsuits accusing him of sexual misconduct and sexual assault.
Several NFL agents, though, said Hurts will probably set the non-Watson record for guaranteed money. That currently belongs to Wilson, who got $165 million in guarantees, including $124 million fully guaranteed, when he signed his five-year, $245 million extension with the Broncos last September. So if Hurts does get a five-year, $240 million extension, 70% of that ($170 million) could be guaranteed — perhaps $130 million fully.
How quickly can the Eagles and Hurts get it done?
All of the above is based on the current numbers. And that's where the Hurts extension becomes a little tricky. Because while the Eagles are understandably eager to get a deal done now, Hurts' best play could be to wait.
Why? Because of two other quarterbacks: Lamar Jackson and Joe Burrow.
Jackson is scheduled to be a free agent in March if the Baltimore Ravens don't re-sign him or use the franchise tag on him. He has already turned down a five-year contract extension worth a reported $250 million from the Ravens because it included only $133 million in guaranteed money. Jackson, who serves as his own agent, is reportedly looking for a Watson-like, fully guaranteed deal.
Burrow, meanwhile, is in a similar situation to Hurts. The top pick of the 2020 draft — the same year Hurts was selected in the second round — Burrow is heading into his fourth NFL season and has taken his team to a Super Bowl and lost. He's also considered one of the best young quarterbacks in the game. And even though he has two years left on his rookie contract, the Cincinnati Bengals are open to negotiating a long-term extension with him now.
The deals for Jackson and Burrow could easily reset the quarterback market and change Hurts' expectations. And if either of them do get a fully guaranteed deal — or anything close to it — it'll be hard for the Eagles not to do the same with Hurts.
Hurts a top-five QB after leading Eagles to Super Bowl?
Nick Wright, Chris Broussard and Kevin Wildes discussed where Hurts ranks among the league's top QBs following his impressive performance in Super Bowl LVII.
Waiting, though, does come with a price. As a second-round pick (53rd overall), Hurts' rookie contract was relatively small — four years, $6.025 million. He's only due $4.3 million in salary and bonuses in 2023, which ranks 20th among NFL quarterback behind the likes of Tyrod Taylor ($5.5 million), Mitch Trubisky ($8 million) and Marcus Mariota ($12 million). The Eagles will also have the option of using the franchise tag on Hurts in 2024. And while that figures to be over $40 million, it's still far less than Hurts would make on a new deal.
Hurts hasn't given any hint about his plans, insisting at the Super Bowl — as he has all season — that "I haven't thought about it at all."
He'll have to think about it soon, though, because it's in the Eagles' best interest to get this done sooner than later. They have a free-agent class to deal with that includes nine current starters. They also know that the longer they wait, the more Hurts' price is likely to go up.
The bottom line
All of the guesses and projections from the NFL agents and league sources who spoke with FOX Sports ended up in the same area: a five-year, $240 million contract ($48 million per year) with $170 million guaranteed, $130 million fully guaranteed. It would make Hurts the third-highest-paid player in the NFL, and he'd still have a chance to hit free agency again in 2029, when he's just 30 years old.
It's a steep price, but the Eagles are prepared to pay it because they have to — and because they know Jalen Hurts is worth it.
"He's just awesome," Lurie said. "He is a great young leader. He is a terrific young quarterback. When we drafted him, it was the upside we were banking on. We thought he had a huge upside. It takes a couple years. And somebody so dedicated as Jalen, inevitably he is going to maximize everything he has.
"And that's what he's done."
Ralph Vacchiano is the NFC East reporter for FOX Sports, covering the Washington Commanders, Philadelphia Eagles and New York Giants. He spent the previous six years covering the Giants and Jets for SNY TV in New York, and before that, 16 years covering the Giants and the NFL for the New York Daily News. Follow him Twitter at @RalphVacchiano.
Super Bowl coverage:
Top stories from FOX Sports:
FOLLOW
Follow your favorites to personalize your FOX Sports experience
---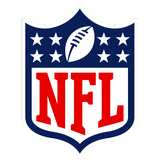 Get more from National Football League Follow your favorites to get information about games, news and more
---
---