Expectations for new New England Patriots offensive coordinator Bill O'Brien are beginning to build.
O'Brien, who was hired in late January, will take over what was an extremely labored and drama-filled offense in 2022 that even featured quarterback Mac Jones screaming at offensive playcaller Matt Patricia. Jones and Patricia never seemed to get along. Patricia will no longer work on the offensive side of the ball, if he remains with the team in 2023.
But there's more hope for O'Brien and Jones, given how well quarterbacks have played under O'Brien during his time with the Alabama Crimson Tide (offensive coordinator), the Houston Texans (head coach) and his previous stint with the Patriots (offensive coordinator).
Former Patriots tight end and current FOX Sports analyst Rob Gronkowski, who played under O'Brien in New England in 2011, is a big fan of the hire.
"I think that he's gonna put Mac Jones in the best possible situation week in and week out," Gronkowski said during Super Bowl week. "So you're not gonna really see a play where you're just hitting your head, like, 'What was that?'"
There were a lot of those moments during the 2022 season. 
Mac Jones has colorful outburst with Patriots coaches
Nick Wright, Chris Broussard and Kevin Wildes discuss QB Mac Jones' verbal altercation with Patriots coaches during the first half of a Week 14 game.
It was hard to tell exactly what the Patriots were trying to accomplish with their offense last season. They ran the ball well enough, but when it came to the passing game, the concepts were vanilla. The coaching staff struggled with basic elements of play design, especially with route spacing in the passing game.
"I feel like Billy O does a great job of utilizing the talent around him, from the quarterback position all the way to the tight ends and to the wide receivers," Gronkowski said.
It's difficult to say how big of a challenge O'Brien is facing to get the most out of the Patriots' skill players because it feels like New England has to throw out most of its film from last season. It'll be difficult to evaluate the team's talent when the film is such a mess, with the Patriots trying (and failing) to adjust their offense to move away from the system that yielded so much success under Tom Brady.
In training camp, Belichick called the process a "streamlining," an adjustment of the playbook to make life easier for their skill players. It was just the opposite. The offense looked more out of sorts than ever.
"I was actually very surprised when [Belichick] changed up the offense this year, from what I heard and saw," Gronkowski said. "That offense that I was under throughout my whole career that I was there … I think that's one of the best offenses out there. It's a wonderful system. And just to see them changing this year was a little off."
Gronkowski added: "Hopefully [O'Brien] brings it back, because I think that's the best scenario for Patriots football is to have that offense that they were dependent on throughout the last 20 years."
With a handful of players set to hit free agency, the Patriots have the following top skill players under contract for 2023: tight ends Hunter Henry and Jonnu Smith; receivers DeVante Parker, Kendrick Bourne and Tyquan Thornton; and running backs Rhamondre Stevenson and Pierre Strong. 
The biggest potential departure is pending free agent Jakobi Meyers, who has led the team in receiving yards for the past two seasons. In a perfect world, the Patriots would let Meyers go — but only because they need to make a major upgrade at the position. Meyers is good not great. And the Patriots need a great receiver. 
Unfortunately for New England, it's a down year for free agent receivers. Meyers will be among the top pending free agents, a group that also includes receivers JuJu Smith-Schuster and Odell Beckham Jr. Maybe Bengals receiver Tee Higgins will come available. Maybe there will be another option that emerges from a contract dispute. But right now, it's hard to imagine the Patriots massively upgrading their skill players this offseason.
Mac Jones went behind Bill Belichick's back?
FOX Sports NFL analyst Eric Mangini joins Colin Cowherd to discuss reports about Mac Jones going behind Bill Belichick's back to try and "fix" the Patriots offense.
That means the Patriots need to get more out of the players currently under contract. O'Brien must prioritize elevating his new quarterback, Jones.
"Now, he had a great rookie season. Obviously, it kind of went downhill a little bit," Gronkowski said of Jones. "In order to be successful as players, sometimes you just got to be in the right system. And I feel like having Billy O come in — that is going to be the ultimate test. If [Jones] doesn't improve under Billy O, then I think the ceiling is closed. But if he can improve under Billy O, and showcases his talents the right way, I think he can go as far as he wants."
The ultimate test? Fascinating.
To say it another way, O'Brien's arrival means that Jones won't have any excuses in 2023. He'll have nowhere to hide. The quarterback will have to prove himself — or face the real possibility of losing his starting job.
Prior to joining FOX Sports as the AFC East reporter, Henry McKenna spent seven years covering the Patriots for USA TODAY Sports Media Group and Boston Globe Media. Follow him on Twitter at @McKennAnalysis.
Super Bowl coverage:
Top stories from FOX Sports:
FOLLOW
Follow your favorites to personalize your FOX Sports experience
---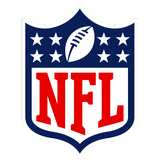 Get more from National Football League Follow your favorites to get information about games, news and more
---
---