NEWYou can now listen to Fox News articles!
Let's start the new year off, not with a bang, but with an alarm. Imagine an obnoxious clock radio or maybe just your iPhone set to that annoying "radar" sound. No matter the choice, here are five media celebrities who desperately need a wake-up call this year. 
1. Whoopi Goldberg 
Whoopi Goldberg has had an incredible career, with a trophy case including an Oscar, a Grammy and a couple Golden Globes. Celebrity Net Worth says her assets equal $60 million, enough to impress the stock-picking character she played in "The Associate." Additionally, she has been mother hen to all the cracked eggs of "The View" for years.  
Conservatives know Goldberg as the venomous "View" star who hates the right, despises free speech (when others have it), hopes government will take your guns and wants President Biden to pack the Supreme Court. All that will probably get you a raise at ABC.  
THESE ARE THE 8 MOST ANNOYING PEOPLE OF 2022
But even ABC balks at antisemitism. The network suspended Goldberg from the show in January for insanely claiming, "The Holocaust isn't about race." Then she said it again and once again apologized and said she was only referencing her previous remarks. Sure…
2. Jimmy Kimmel 
ABC must wish the theoretical comedian and host of "Jimmy Kimmel Live" worried more about comedy than politics. Alas, woke Jimmy has seen the light and made a big career left turn. Kimmel broke through in "The Man Show" where he appeared in blackface and creeped on young women who jumped up and down on trampolines. Apparently, all that is forgiven if you are leftist enough. 
JIMMY KIMMEL MOCKS PENCE SHARING CHRISTIAN FAITH, IMAGINES JESUS SAYING 'I WANT NO PART OF THIS!'
These days, he's largely given up comedy for partisan attacks on Republicans. His monologue is typically a collection of vicious and homophobic "jokes" about GOP politicians, saying of one Republican congresswoman, "So wait, that woman's not a lesbian?" Can you imagine the reaction if he treated a Democrat congresswoman like that? 
He called Texas Republican Senator Ted Cruz a "demon" and bashed "NRA-holes." 
He recently complained that "I have lost half of my fans — maybe more than that" for his constant Trump jokes. Or maybe it's because he's just not funny.  
3. Taylor Lorenz 
I hesitate to attach a number to whiny leftist Taylor Lorenz, the Washington Post "technology columnist." She's liable to block me (Too late!) or pretend it's her age. Lorenz is so cagey about the number that even her Wikipedia page lists her as "(born October 21 c. 1984–1987.)" It gives Alexander the Great's birth and death within a day and that's more than 2,300 years ago, but "The Free Encyclopedia" cites three different options for Lorenz. 
TAYLOR LORENZ SLAMMED FOR HYPOCRISY, 'JEALOUSY' AFTER ATTACKING FORMER NEW YORK TIMES COLLEAGUE BARI WEISS
Her reporting is similarly hard to pin down. She mostly criticizes conservatives … or anybody who doesn't make her look good. She decries how women are treated online and then doxxes the woman who runs the Libs of TikTok account. 
She also blasted a female Post colleague about COVID-19 comments. And she whined about NBC News reporter Morgan Radford who had interviewed Lorenz about how female journalists are harassed online. 
Womyn power!  
4. Don Lemon  
New "CNN This Morning" host Don Lemon got demoted once in 2022 from his own evening prime time slot. 
Now, as part of the little-known morning show team that also features Kaitlan Collins and Poppy Harlow, he is running out of options.  
This is not surprising for viewers of the show. Lemon spent the former President Trump years roasting conservatives and especially "The Donald." Heck, he even went after Melania Trump, and, of course, Trump voters. "If you voted for Trump, you voted for the person who the Klan supported. You voted for the person who Nazis support," he said. Subtle. 
CLICK HERE TO GET THE OPINION NEWSLETTER
Before Trump, even lefties complained about him. Liberal website "Talking Points Memo" has a list of nine "Stupid Things Don Lemon Has Said" and that's from 2014, including wondering if the lost Malaysian jetliner was sucked up in a black hole.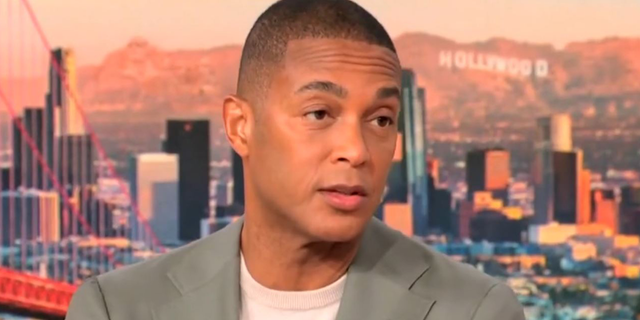 Working the morning shift, maybe Don needs the wake-up call more than most. 
5. David Brooks 
New York Times columnist David Brooks holds a unique standing in the press – he's held in contempt by many activists on both sides of the aisle. With good reason. Brooks fills the role of milquetoast conservative so well, it's obvious he's not acting. Whether it's in print or in a TV appearance, Brooks is the perfect mix of pretension and tedium with just a wisp of conservatism to offend conservatives and liberals alike.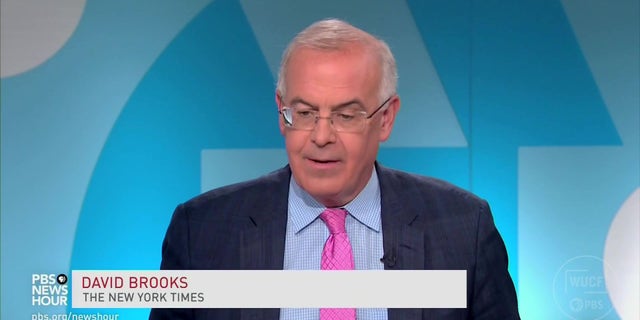 Brooks knows who pays him. He blamed the lies of Rep.-elect George Santos on "a sad, farcical version of where Donald Trump has taken the Republican Party."  
CLICK HERE TO GET THE FOX NEWS APP
Brooks ended the year with his column celebrating "beautifully written long-form journalism." "'Tis the season to detach yourself from the news cycle and look for the bigger trends and the deeper human stories," he wrote.   
Naturally, he's on PBS all the time. 
CLICK HERE TO READ MORE FROM DAN GAINOR