NEWYou can now listen to Fox News articles!
Washington is getting serious about reports of unidentified flying objects (UFO), what the Pentagon now labels as unidentified aerial phenomena or UAPs. There is a long history of such sightings and the increase in such observations could be a sign of things to come. 
Are we really being visited by aliens or is all this just a bunch of hokum? There might be another more daunting explanation.
Last week, there was a congressional hearing on UAPs, which introduced new and shocking information from three Pentagon whistleblowers who testified about alien craft that defy the laws of physics and claim our government is hiding the facts.
David Grusch, a former intelligence officer testified the U.S. government has "intact and partially intact" alien vehicles and some were found with non-human "biologics." Former Navy pilots David Fravor and Ryan Graves claimed to have spotted UAPs during training missions, some "every day for at least a couple years" and "The technology that we faced is far superior to anything that we had."
BIDEN ADMINISTRATION DISTANCES ITSELF FROM PENTAGON OFFICIAL WHO BASHED UFO HEARING
Following that hearing a group of lawmakers asked the House speaker to form a committee to investigate government programs involving UAPs. Specifically, they requested "subpoena authority" to collect information to "discharge our constitutional, legislative and oversight roles."
What are we to make of this news? Well, there are many reports of strange objects in the sky dating from ancient times.
Historian Josephus wrote of a mysterious spectacle that occurred over Israel in A.D. 70. "Chariots and troops of soldiers in their armour were seen running about among the clouds," wrote Josephus. There were numerous such events around the entire country as "armed battalions hurtling through the clouds" and with "great noise" causing "quakes." There are many other recorded events of unexplained UAPS over the past millennia.
More recently in America after World War II, the number of UFO sightings spiked, and as a result our government formed a number of task forces to investigate. Perhaps the best-known incident occurred in 1947 when Roswell Army Air Field personnel recovered debris from a "flying disc." However, in 1994 a U.S. Air Force report concluded the debris was from a top-secret nuclear test surveillance balloon.
UFOs/UAPs have long fascinated humanity. Unfortunately, we don't understand such events.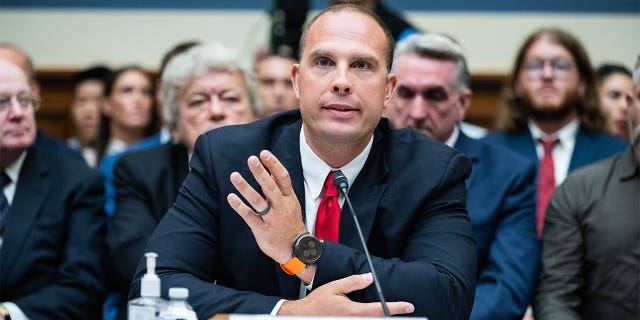 UFO REVELATIONS HAVE LAWMAKERS IN A SHAKESPEAREAN CONUNDRUM
I don't dismiss the possibility we are being visited by aliens. Further, I'm quite aware there are things my five senses (sight, smell, touch, taste and hearing) can't understand, and they may be real like radio waves. For example, I believe there is a very real spiritual domain beyond our senses. You can call them aliens, angels, demons or other. 
Most religions address this spiritual reality. Certainly, the Jews, Muslims and Christians have rich histories with ample evidence of spiritual engagements. 
Jews and Christians will recall in 2 Kings 2:11 that Elijah went up into heaven like a whirlwind aboard a chariot pulled by horses of fire. Was that a UAP? Are the many references to angels in the Bible old wives' tales?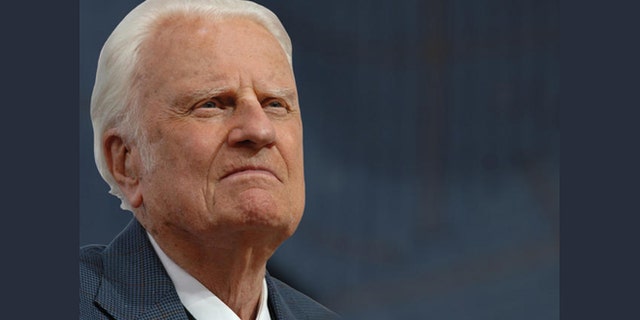 Years ago, evangelist Billy Graham wrote a book, "Angels: God's Secret Agents," in which he chronicled many first-hand accounts of angels interacting with humans. A search of Amazon's website finds many books testifying to the reality of angelic beings.
CLICK HERE FOR MORE FOX NEWS OPINION
Certainly, people of many faiths understand God's nemesis, Satan, is very real and his army of demons are not to be dismissed. Jesus dealt with demons who understood His true identity and obeyed His command. He cast the demons – "My name is Legion; for we are many" – into a herd of swine (pigs) that subsequently rushed over a steep bank into the Sea of Galillee (Mark 5:1-13, NKJV).
Today, Satan's demonic army is very active. They manifest themselves through various practices such as divination, witchcraft, channeling and wizardry (Deuteronomy 18:10-12). They deceive, attack the human mind with the intent of control, and they leverage power to take captive people, especially the prominent.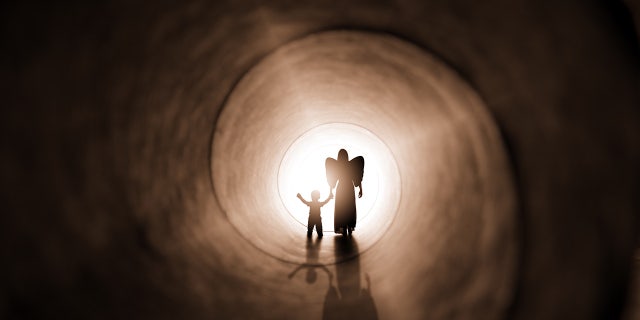 Some readers will dismiss the possibility of spiritual beings – angels and demons struggling for control. However, many of us accept that there is much we don't understand. 
CLICK HERE TO GET THE FOX NEWS APP
Whether aliens are probing Earth or are already among us is yet to be officially confirmed. What's not in doubt for many of us is the spiritual battle between the forces of God and Satan, which is intensifying. 
In fact, the challenges we face today – pandemics, natural disasters, out of control crime, wars and more – are likely influenced by the spirit world, which is leading us to the prophetic end times, and might manifest itself as a spike in UAP sightings.
CLICK HERE TO READ MORE FROM ROBERT MAGINNIS