NEWYou can now listen to Fox News articles!
Happy New Year, everybody!
Hope you had a wonderful party on New Year's, whether you were out on the town, or just sipping champagne at home with your loved one. Enjoy it well – because this may be the last party you can afford for a while.
This week, the party's over.
We've been living on borrowed money for too long. No, we're not facing another 2009 financial meltdown. Banks and financial institutions are in much better shape now than they were then. But the government's not. 
IF YOU 'DREAM BIG' 2023 CAN BE THE YEAR YOU ALWAYS WANTED
Our national debt is massive – at $31 trillion it's now bigger than our annual GDP. We used to laugh at countries that were caught in that bind.
Of course, there's a reason this happened. The extraordinary moment of turning off the economy because of the pandemic created a unique crisis in which we had to spend a lot. But it was expected to be a temporary safety net for individuals and companies. 
Instead, the Biden administration doubled down on the spending to expand government in a way that is unsustainable – way beyond what out private economy can maintain. That's led to our high inflation and rising interest rates, both of which are causing tremendous pain for families and businesses.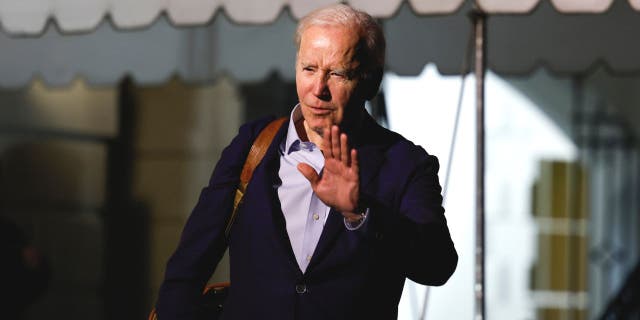 And it looks like in 2023 we'll throw an official recession into the mix of our misery index, particularly since our irresponsible representatives just threw another $1.7 trillion onto the fire.
IT'S 2023. REMEMBER THAT GOD ALWAYS GIVES YOU A CHANCE TO START FRESH
The massive, omnibus spending bill will probably force the Fed to keep interest rates high, which means a tougher recession than what we were hoping for. And of course, recessions mean job losses, as businesses go bust. Our historic moment of having many more jobs than folks looking for jobs – which actually began during the Trump administration before the pandemic – may be phasing out soon.
But enough of the pessimism. We've made it through bad times before and we'll get through all this. It just takes resolve – not from our politicians, most of whom lost their backbones some time ago. 
The resolve comes from a free people exercising their dreams and desires in a free economy to grow and support themselves and their families.
CLICK HERE TO GET THE OPINION NEWSLETTER
That should be our New Year's resolution: To keep our economy and society as free as possible, so we can rebuild, pay off our debts, and become strong and fruitful again. 
It's an individual resolution and a national resolution that we should all make together. So raise a glass to freedom – long may it reign.
CLICK HERE TO GET THE FOX NEWS APP