NEWYou can now listen to Fox News articles!
Since the Russian invasion of Ukraine, the Biden administration has deployed a wide array of economic sanctions against Russian companies and persons. These sanctions are designed to inflict economic pain on Russia, restrict Moscow's ability to fund its invasion, and to hold Putin accountable.  
Most recently, on Feb. 24 – the one-year anniversary of Russia's invasion of Ukraine – the administration announced a 200% tariff on the import of Russian aluminum, as well as on any third-country-manufactured product that uses Russian aluminum. While this is a good incremental step, the overall effectiveness of the Biden administration's sanctions regime has been thus far mixed, and news of a flagrant attempt by Russia to evade these sanctions isn't promising.  
In January, the former head of FBI counterintelligence in New York City was arrested for violating U.S. sanctions laws by taking payments from a well-known Russian oligarch. This FBI official was paid to try and have an oligarch removed from the U.S. sanctions list through an elaborate scheme involving money funneled to him through multiple shell companies via forged purchase orders.  
The Russian oligarch also avoided the sanctioning of his business, a Russian aluminum manufacturer, by divesting himself, on paper, of a controlling ownership stake in the company. But the fact that he had bribed a high-level U.S. intelligence and law enforcement official delegitimized this divestiture, which he made to close members of his family, amounting to little more than sleight of hand. 
PUTIN ISSUES NUCLEAR WARNING, AS RUSSIA'S ASSAULT ON UKRAINE HITS SECOND YEAR
If the U.S. is going to be taken seriously on the world stage, and in the eyes of Russia, it cannot permit serious criminal activity in the United States by Russian oligarchs and others to go unanswered. Nevertheless, the Biden administration has refused to implement sanctions on many Russian companies, including producers of aluminum, even though doing so would have inflicted real pain on Moscow as aluminum is a key Russian export. 
 While the actions involving the former FBI counterintelligence officer were carried out by a Russian individual, not a nation state, President Biden should take it no less seriously. The oligarch in question is part of Putin's inner circle and the aluminum his company produces helps to supply the necessary raw materials for Russia's war effort.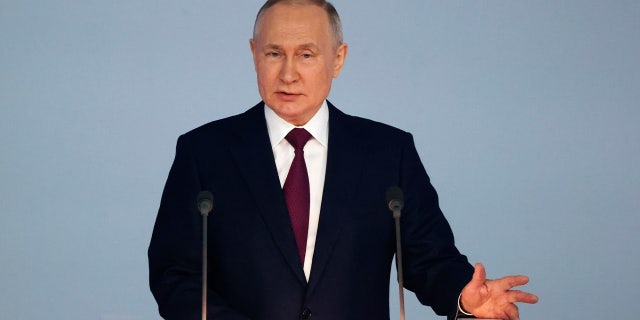 Allowing Russian oligarchs to sidestep U.S. sanctions laws and manipulate U.S. assets upends the very purpose of imposing sanctions in the first place. And letting such manipulation go unanswered raises serious concerns about President Biden's leadership, judgment and fortitude. Condoning the evasion of sanctions also weakens sanctions as an effective tool of deterrence, which will lead to worse outcomes. 
RUSSIAN-BORN US RESIDENT CHARGED FOR HELPING SANCTIONED BILLIONAIRE
With the threat of disinformation infiltrating our intelligence community – with Russian oligarchs historically doing their part as conduits for such disinformation – the Biden administration's policy of effectively ignoring this massive provocation is cause for concern. 
 Now is the time for the Biden administration and Congress to strengthen U.S. economic sanctions and prevent evasion by bad actors. One potential improvement is to toughen the Office of Foreign Assets Control's (OFAC) so-called "50%" rule. OFAC, which oversees U.S. sanctions implementation, will sanction a foreign entity if a sanctioned person owns 50% or more of that entity.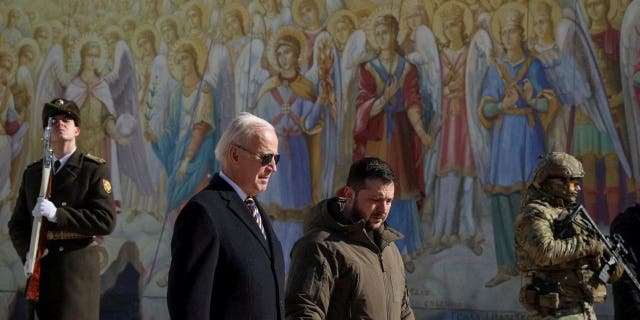 In plain terms, this means that if a designated person owns 51% of a business, that business is automatically sanctioned. But if a sanctioned individual owns even as much as 49%, it normally wouldn't be sanctioned. Such a bright line ignores economic reality. 
 CLICK HERE TO GET THE OPINION NEWSLETTER
This threshold should be substantially lowered to ensure that bad actors cannot evade sanctions by making small changes in their ledgers. The 50% rule should be lowered to 25% to match U.S. beneficial ownership rules. 
 This is a straightforward step that will hold more bad actors accountable and ensure that they cannot pretend to be members of the international economy in good standing. 
 Those seeking to break the law will always find innovative ways to try to skirt U.S. sanction policy. Continuously refining – and enforcing – U.S. sanctions regimes is not only prudent but necessary. 
 CLICK HERE TO GET THE FOX NEWS APP
The newest 200% tariff announced by the Biden administration falls short of a true sanction.  And for tariffs to work effectively, they must not simply be announced – they must be robustly enforced. The administration must also be held accountable and not allow oligarchs to skirt the rules.  
 Only time will tell.  
CLICK HERE TO READ MORE FROM CHAD WOLF