NEWYou can now listen to Fox News articles!
Against the backdrop of historically high levels of retail investor participation in the stock market, Democratic regulators in Washington are doing what they do best when it comes to the free market and consumer choice – getting in the way. This time, they're coming for your brokerage account. 
Late last year, SEC Chair Gary Gensler rolled out a set of far-reaching, experimental reforms that, if finalized by the agency, would fundamentally change the way retail investors' stock trades are handled. These include a set of prescriptive government mandates dictating where these trades would need to be executed and at what price. 
Gensler claims that he needs to act quickly and act aggressively because there isn't enough competition to execute your stock trades, and you may not be getting the best price theoretically possible.  
GOP PUSHBACK TO 'WOKE' ESG INVESTING BEGINS TO BEAR FRUIT
Never mind that the data – backed up by individual investors' real-life experiences in the market every day – show that retail investors have never had it better. Over the past few years, millions of Americans, many of whom are younger and more diverse than in decades past – have opened brokerage accounts using apps on their mobile phones and started investing at a very low cost using strategies they believe are best for themselves and their families.   
So why the sudden rush by the SEC to upend and micromanage a market that already works extraordinarily well for retail investors? At its core, Gensler – a hundred millionaire, 65-year-old former Goldman Sachs partner – appears to be motivated by the view that Main Street America simply isn't capable of choosing how they should invest their own money and that they need the government to protect them from themselves. 
The recent explosive growth in the number of retail investors' participating in the stock market, punctuated by extraordinary retail trading activity and market turmoil in meme stocks in January 2021, has provided a rationale – however misguided – for the SEC to act now in the name of competition and investor protection.   
Under the guise of enhancing competition to execute retail investors' trades on an "order-by-order" basis, Gensler's rules would attack the self-directed brokerage model – and the millions of investors who use this model – by introducing significant frictions into stock trading, compressing brokers' revenues, and making brokerage platforms less attractive to retail investors.  
The rules would take the extraordinary step of centralizing the execution of retail investors' stock trades in what many expect to be slower, more complicated, and more expensive auctions run by quasi-governmental exchanges – just like the markets used to work (or not work) in 1975. Trust the government, they are here to help. Remember how well the Obamacare website worked?   
Gensler's campaign against self-directed brokerage and retail investors is also evident in another set of extreme reforms Gensler is expected to roll out later this year that would crack down on the ability of brokers to communicate with their customers using so-called "digital engagement practices."  
In other words, this would ban the normal twenty-first century methods of communication used by countless businesses across a variety of industries including insurance, banking, retail and eCommerce, healthcare, travel and leisure, entertainment, and telecommunications.  
The damage the SEC's overreaching rule proposals will do to the stock market and retail investors is likely to be extraordinary and long-lasting.   
If Gensler gets his way, the stock market will be less competitive, slower, more confusing, and more expensive for Main Street investors. Brokers and other financial providers whose revenues will be trimmed or eliminated by the government will likely respond by passing costs along to customers and offering fewer innovative, low-cost products and services to the very customers who want them and need them the most, including millions of Americans who were previously shut out of the stock market.   
At its core, Gensler – a hundred millionaire, 65-year-old former Goldman Sachs partner – appears to be motivated by the view that Main Street America simply isn't capable of choosing how they should invest their own money and that they need the government to protect them from themselves. 
In the end, many investors may simply decide it's not worth the trouble or cost to invest and leave the market altogether – in other words, the SEC will redline them from participating in America's future. This would be a true American tragedy, and one that only big government could author.             
This isn't the first time the government went after Americans' brokerage accounts. In 2016, the Department of Labor embarked on its own campaign against brokers providing advice to retirement savers by subjecting the firms to a federal "fiduciary duty" to act in their clients' best interests.  
 CLICK HERE TO GET THE OPINION NEWSLETTER
While it sounds pure and noble on its face, the backlash among investors and other market participants was swift and resounding. Critics like the U.S. Chamber of Commerce characterized the rule as a set of "theoretical academic exercises" and set forth data showing that the rule threatened to reduce "access to advice for small retirement savers and small businesses."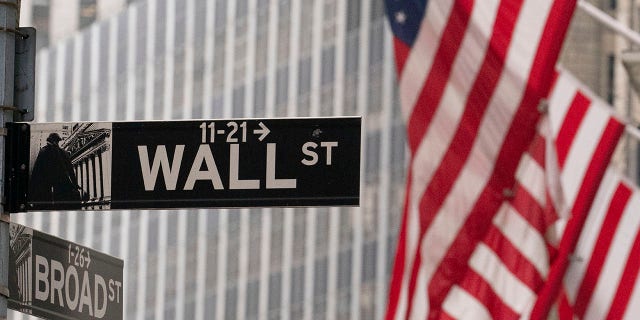 The parallels to the SEC's current efforts to target brokers and their retail customers in the equities markets – from the virtue signaling used to justify the rules to the impacts on Main Street investors – are striking.  
CLICK HERE TO GET THE FOX NEWS APP 
Fortunately, the Fifth Circuit Court of Appeals vacated the Fiduciary Rule, finding that the Department of Labor "exceeded its regulatory authority" to promulgate a rule that was "unreasonable." If Gensler's rules are adopted, the courts will again be the last line of defense against a paternalistic government agency seeking to substitute its own judgment for that of tens of millions of retail investors. 
Even with the recent market downturn, we are living in a golden age of retail investing.  Gensler should stop meddling with the best markets in the world and stop trying to be retail investors' nanny. Instead, he should go back to the office and do the real work of the commission.